Sindh approves 0.5% quota for transgenders in govt depts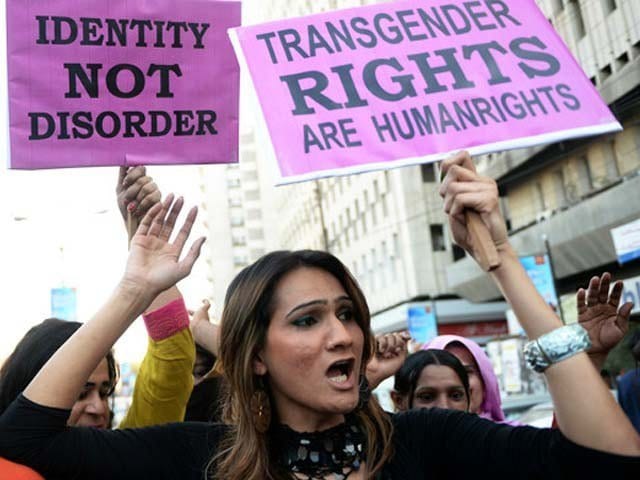 KARACHI: The Sindh cabinet has announced to fix 0.5% employment quota to transgender community in all government departments, today on Wednesday.
Adviser to Chief Minister of Sindh on Information, Senator Murtaza Wahab has also confirmed the news by posting it on social media.
In his recent tweet, he wrote, "Sindh Cabinet has decided today that a five per cent quota shall be fixed for transgender in all government departments."
Sindh Cabinet has decided today that a .5% quota shall be fixed for transgenders in all Govt departments

— SenatorMurtaza Wahab (@murtazawahab1) October 23, 2019
Chief Minister of Sindh, Syed Murad Ali Shah instructed to revise papers for government jobs and maintained that transgender folk should get education as well, added sources.
Earlier, in a statement, Chief Minister also said that trans people are the most neglected people of the society. Government must provide considerable quota regarding the job opportunities for them.
"I want to bring transgender people into the mainstream," said Sindh Chief Minister Syed Murad Ali Shah during the cabinet meeting. "We want to make them an asset for our society."
CM Sindh congratulated the transgender community on behalf of the cabinet and advised them to improve their education.
Inspector General (IG) of the Sindh Police, Syed Kaleem lmam had made an announcement regarding the employment of transgender people in the force saying, "We will make them part of Sindh police" adding "They are good God-gifted people. Citizens like us. We should stand by them."
Supreme Court had also taken a major step in 2009 and allowed transgender community to have national identity card with an option of 'third sex.' Later in 2017, the government also issued a passport including a category for transgenders.