You don't demean a woman on screen and call it art: Hamza Ali Abbasi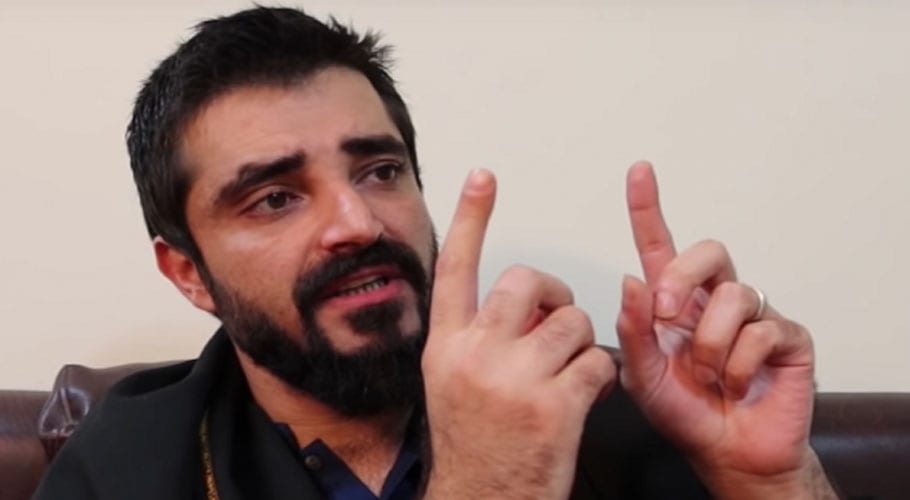 Actor Hamza Ali Abbasi has finally opened up and explained the reason behind why he does not support item numbers in movies. 
During an interview, the Jawani Phir Nahi Aani actor discussed television and its impact on those around him. "TV has this massive reach in Pakistan that cinemas don't," Hamza said.
However, Abbasi said that he does not regard himself as a 'celebrity'. "I don't define myself as a celebrity but as someone who did some projects.
When the interviewer questioned why are item numbers so bad, the actor explained, "Let me ask you, what could be wrong where dance moves are based upon the utter objectification of the woman who is dancing?"
According to Abbasi, a song that focuses on the sexual appeal of the woman is obscene. "The lyrics also focus on the sexual appeal of the woman and it comes on television and circulates on social media for children to watch, what do you think could be wrong with that? Obviously, it is wrong!" he concluded.
Read more: Hamza Ali Abbasi to return on-screen once again
The Waar actor also highlighted that such dances have a massive negative global impact on mainstream media. "We don't need it. It's the lowest form of art to take clothes off a woman. It's not art, it's nonsense. It has had a negative impact on our country. Even India and Bollywood are distancing themselves from it. It's considered a B-grade type of content."
"You don't demean a woman on the screen and call it art. It may be my opinion but then why aren't strip shows art? From a religious point of view and even a secular point of view, it's wrong," he concluded.