Would you like to try mutton yakhni soup?
'Winter is not a season it's a celebration', this cannot be rightly defined without talking about the hot delicious aromatic soups K-town offers this season.
Soup is enjoyed during the winters throughout Pakistan, but it has become a tradition in Karachi. This is evident by the multiple local soup spots opening up in the city.
Well, talking about soups, there is a huge list following places from street-side vendors to the best restaurants that serve the best chicken corn soup in the city but have you ever tried a mutton yakhni soup in Karachi?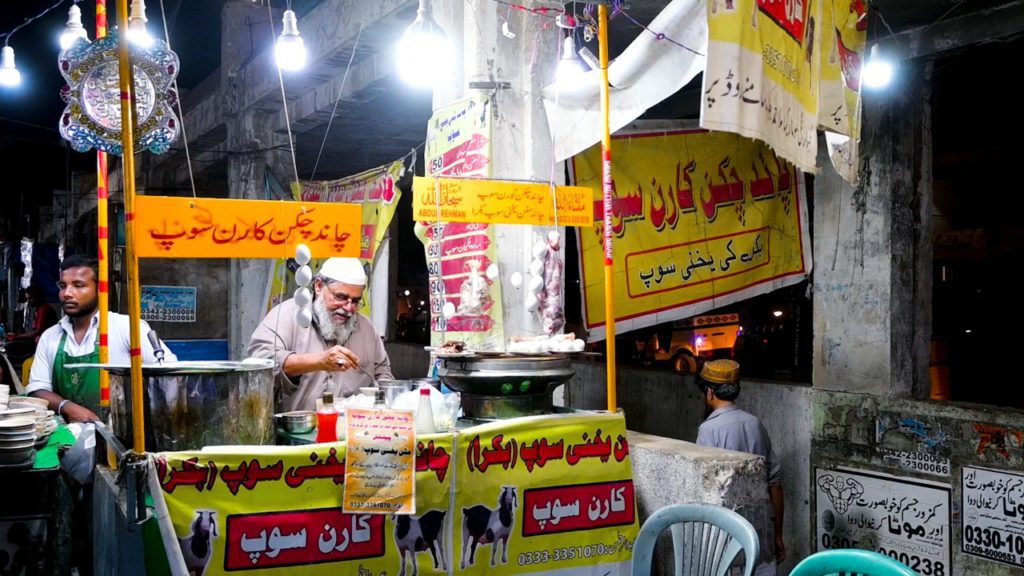 'Chaand Mutton Yakhni Soup' is one of the most popular soup spots in the city. It is located in Karachi's Golimar Chowrangi, alongside many other street food vendors.
Read more: This place has been selling chicken corn soup in Karachi for 40 years
However, people are mostly interested in Chaand's soup and wait in long queues for a soup bowl as the joint has been serving the best mutton yakhni soup in the area for quite some time now. Some people like it simple, some prefer naan, some foody lovers like it with chips.
One bowl has a sufficient amount of soup and mutton, along with their hot sauce, soy sauce, spicy chips, and boiled eggs. The soup is a bit expensive compared to some of the other soups on this list as it's made of mutton.
Their plain yakhni soup is of Rs. 50, with egg it's Rs. 80, and the mutton yakhni soup is Rs. 150, and Yakhni Egg Mutton soup is being served for Rs. 180.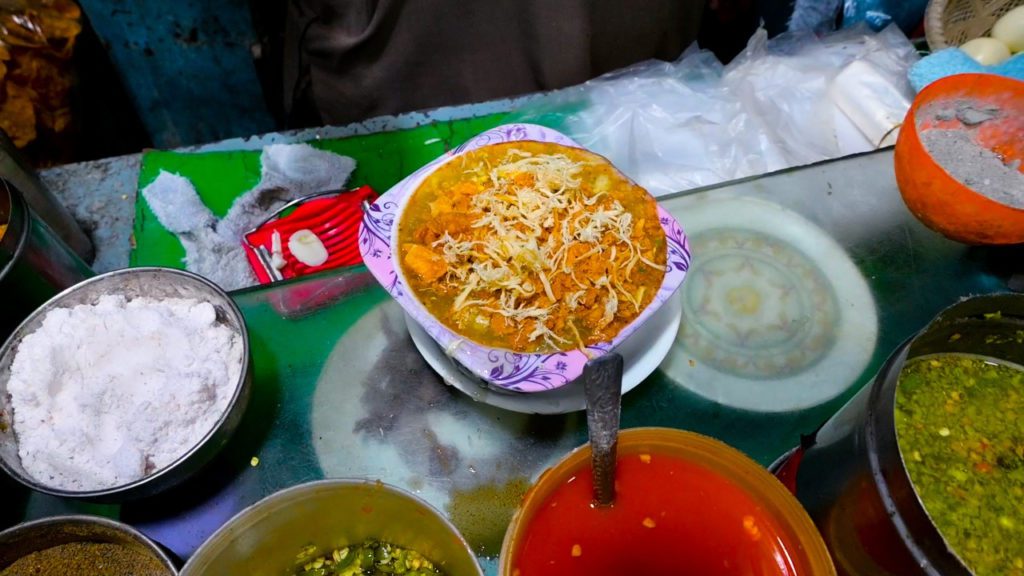 The joint also serves one of the best and most delicious soups in the area starting from only Rs. 50 which is plain soup, their egg soup is Rs. 80, and egg chicken soup is Rs. 90.