Women should not cross limits and chant on roads: Hareem Shah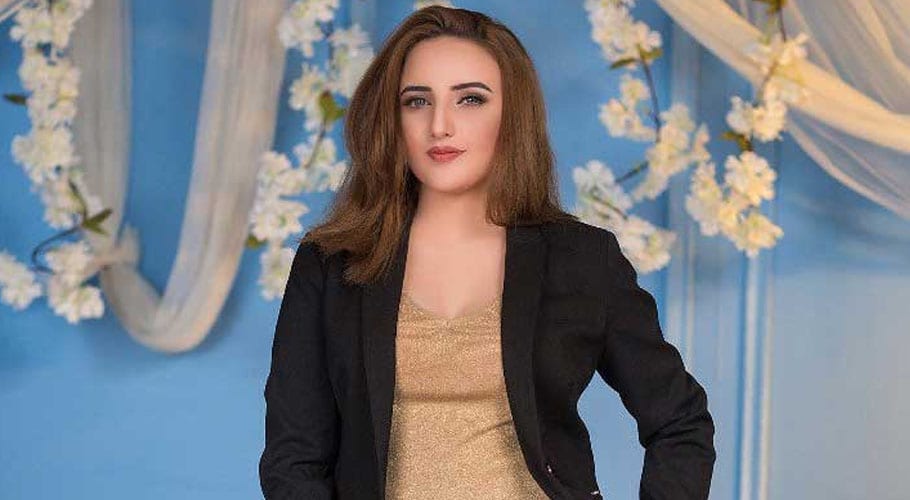 MM news caught up with Queen of TikTok, Hareem Shah, for a quick chat. She began her career by making videos on TikTok but now is also a singer, model, and renowned influencer. 
MM: Who is that one celebrity you have met and liked the most?
Hareem Shah: I have met a lot of celebrities until now, but the most likable actors I have met are Sajal Ali and Ahsan Khan.
MM: If you ever star in a movie, who would you pair with; Humayun Saeed or Yasir Hussain?
Hareem Shah: I will not work with either of them, there is a reason behind it. Humayun Saeed is a great actor, but his age for being in the main lead has gone. On the other hand, I do not like Yasir Hussain.
MM: Which role would you like to play as a lead in a drama serial?
Hareem Shah: I would like to act in an emotional drama. I can do any type of role but would love to play in an emotional drama.
MM: Do you support the ban on TikTok? 
Hareem Shah: Banning TikTok or any other social media app is not a solution. If it is being banned on obscene content, then remove the content, not the whole app. Just because of 20% offensive videos, the other 80% good and informative content should not be ignored. 
MM: Do you support the slogan 'Mera Jism Meri Marzi'?
Hareem Shah: No, I don't. Our religion Islam has given many rights and freedom to women. Besides, no one should cross their limits and come on the road and chant 'Mera Jism Meri Marzi'. Crossing a limit is never an option.
MM: Does your family like your fame through TikTok?
Hareem Shah: No. I have a humble family background, my family supports education and I am allowed to marry someone of my choice. But unfortunately, my family does not support me in TikTok videos or the fame I have gained through them. I have made peace with it. I don't cross boundaries. They still have my back but not in few activities. 
MM: How do you handle criticism?
Hareem Shah: I believe that where there is fame there is criticism as well. So one needs to ignore the negativity and focus on the bigger picture.
MM: Rumour has it, Waqar Zaka is a flirt. Is this true?
Hareem Shah: Waqar is a decent man. He should be a politician, not a social media celebrity.
MM: What advice would you like to give to Prime Minister Imran Khan?
Hareem Shah: Imran Khan is my favourite. I would only advise him that people elected him because they have faith in him so don't let their hopes fail.
Three qualities you seek in a life partner are?
Hareem Shah: Three important qualities that I find attractive in a person are:
1) A person should be balanced in life.
2) Humble to everyone.
3)  A great host