Will decide to reopen marriage hall under center's guidelines: Nasir Shah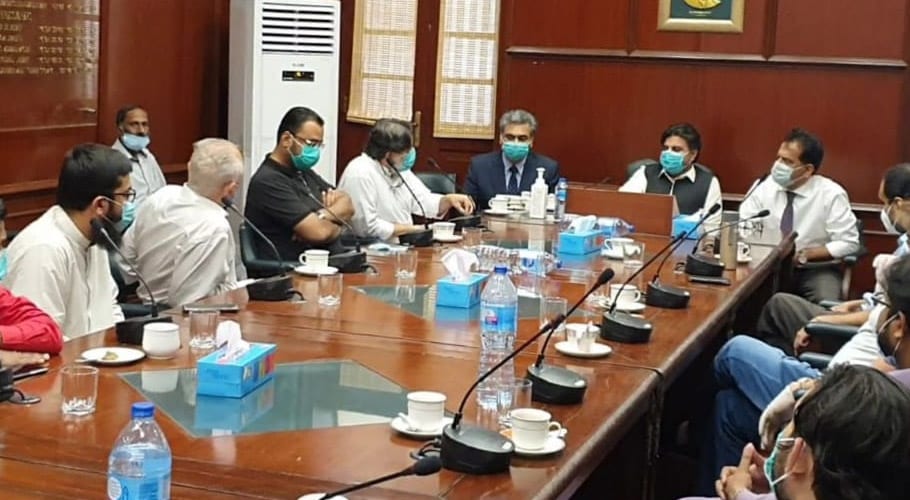 KARACHI: Sindh Minister for Information has said that the Sindh government is fully aware of the troubles of the marriage hall owners and a decision to reopen the halls will take under the guidelines given by the federation.
While charing a meeting
with the marriage hall owners at Commissioner House Karachi today, h
e said in the current situation of the country, all sectors have been badly affected, but there is no compromise on human lives.
The marriage hall owners expressed their concerns to the Sindh Local Government Minister regarding the closure of business in the current COVID-19 outbreak.
Nasir Hussain Shah told the participants of the meeting that the government of Sindh is fully aware of the current business and economic situation.
He said, "Sindh government is bound to abide by the policy formulated by the federal government on the issue of COVID-19 but the provincial government is fully aware of the plight of all business community including marriage hall owners".
Special relief measures are being taken for the business community on the directives of Sindh Chief Minister, however, no risk can be taken on human lives.
The minister said, "At present, the process of consultation with all stakeholders is underway and until there is no clear order from the Supreme Court or the federal government, matters need to be handled with utmost steadfastness".
The Sindh government has always stood by its people and business community, adding that "we will soon defeat this epidemic together."