Will continue raising voice against Indian citizenship bill: FM Qureshi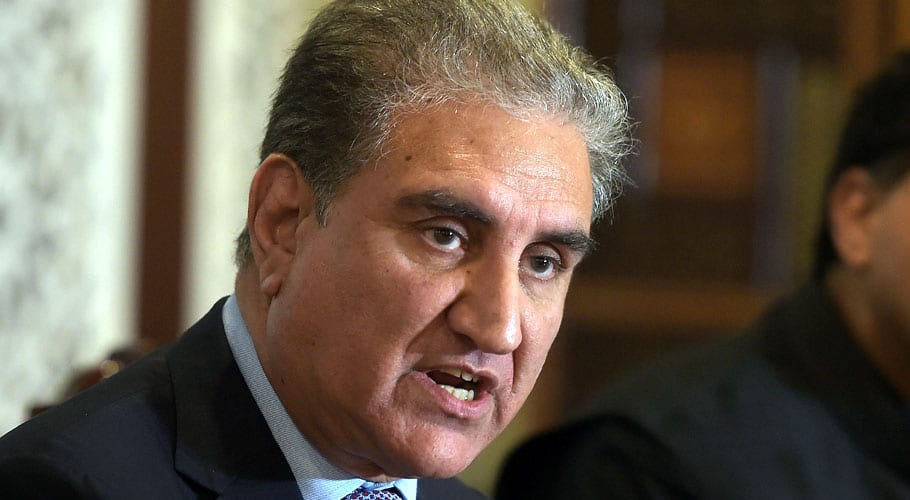 ISLAMABAD: Foreign Minister Shah Mehmood Qureshi has said Pakistan would continue raising its voice against the Indian controversial citizenship at every forum.
Addressing a press conference in Islamabad, Shah Mehmood Qureshi repeated that Pakistan would continue to raise its voice against this controversial act at every forum. 
Qureshi also said that several organizations working for religious freedom have also expressed their reservations against the Indian legislation.
Shah Mahmood Qureshi said that India stood divided on the contentious legislation. Five Indian states including the Indian government also refused to implement the new citizenship act.
The Citizenship Amendment Bill seeks to grant Indian nationality to Buddhists, Christians, Hindus, Jains, Parsis and Sikhs who fled Afghanistan, Bangladesh and Pakistan before 2015.
The new law has also raised concerns that the Indian government was pushing a Hindu-first identity for India and fanning fears for the future of Muslims, the biggest minority group. Members of other faiths listed in the law, by contrast, have a clear path to citizenship.
Read more: India passes controversial anti-Muslim citizenship law