US troops in Afghanistan will soon be reduced to 4,000: Trump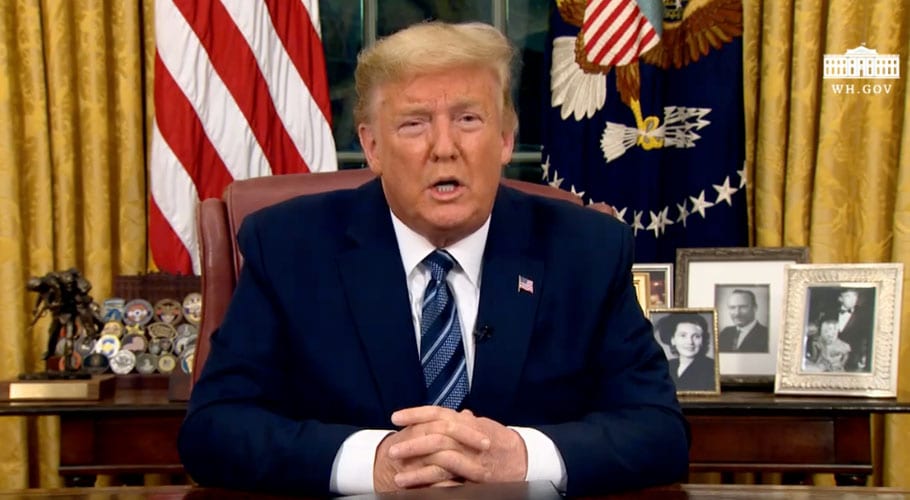 WASHINGTON: United States President Donald Trump has said the US military presence in Afghanistan will be reduced from 4,000 to 5,000 by November this year.
Donald Trump's remarks came as the Afghan Taliban said that its chief peace negotiator in a video meeting with US Secretary of State Mike Pompeo discussed the state of the Afghan peace process. 
"It's already decided. We will be down in a very short period of time to 8,000 [troops], then we're going to be down to 4,000, we are negotiating right now. We have been there for 19 years," Trump told the media outlet.
Earlier on Saturday, while speaking to reporters, Trump also stressed, "We are leaving Afghanistan fairly shortly." The US military began a gradual drawdown soon after the Trump administration sealed a peace pact with the Taliban insurgency in February to close the 19-year-old Afghan war, America's longest.
Read more: Read more: President Trump announces ban on Chinese-owned video app TikTok  
The United States has since reduced the number of its troops to 8,600 from around 13,000 and vacated five Afghan military bases. 
The deal called for all American and allied troops to leave Afghanistan by July 2021 in return for assurances that the Islamist insurgency would prevent the country from becoming a safe haven for transnational terrorists. 
US officials said that the agreement also binds the Taliban to negotiate a political settlement with rival Afghan groups to end decades of hostilities in the conflict-torn country. 
The proposed intra-Afghan peace dialogue, however, is tied to the release of 5,000 Taliban prison inmates under a protracted prisoner swap between the insurgent group and the Afghan government, which was not part of the US-negotiated pact.