US envoy Zalmay Khalilzad to reach Islamabad today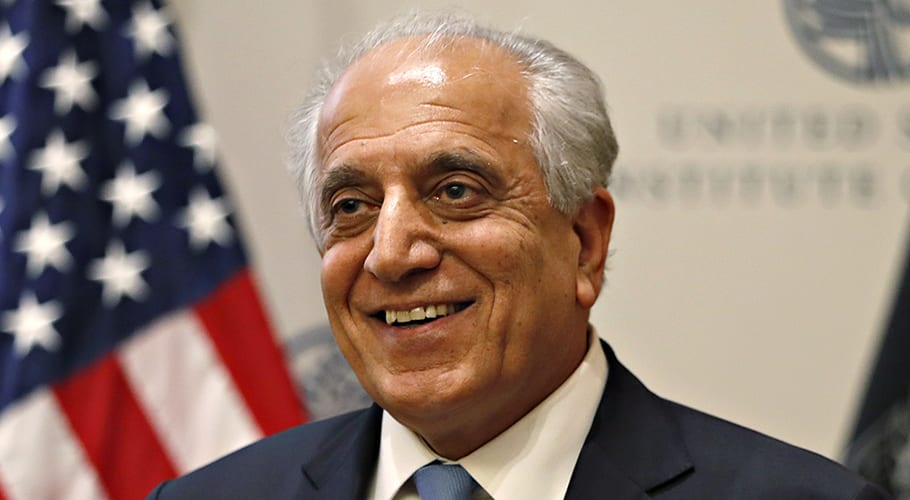 ISLAMABAD: US special envoy for Afghanistan reconciliation Ambassador Zalmay Khalilzad will reach Islamabad on Monday to hold talks with Pakistani officials over the Afghan peace process.
Khalilzad is expected to hold important meetings with the top political and military leadership during his stay in the country. He will hold discussions with Pakistani officials over the next phase of the Afghan peace process and seek guidance on the reconciliation process.
Zalmay Khalilzad's visit to Pakistan just two days after the talks between the Afghan government and Taliban commenced in Doha is being viewed as important to the peace process.
The first every intra-Afghan negotiations are underway in Doha where the Afghan government has called for a humanitarian ceasefire with the Taliban.
Abdullah Abdullah, the former chief executive for Afghanistan who is heading the peace process for Kabul, had called for an immediate ceasefire. He highlighted the 12,000 civilians have been killed and another 15,000 wounded since the US and the Taliban signed a deal in February.
The head of Afghanistan's peace council Abdullah Abdullah stressed that there is no winner through war. Taliban leader Mullah Baradar Akhund expressed hope that negotiations would move forward with patience.
Both sides said the first discussions on procedural issues have gone much better than expected, but there are deep differences-on many issues such as the timing of a ceasefire, the political system, and the extent of personal freedoms.
Abdullah was joined at the opening ceremony by Taliban leader Mullah Abdul Ghani Baradar and US Secretary of State Mike Pompeo.