Kashmir issue: UNSC to hold consultative meeting today after 50 years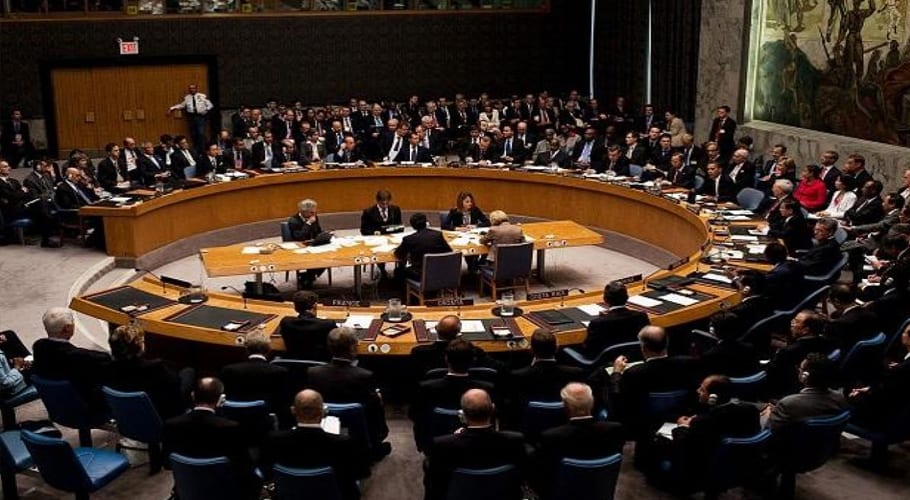 UNITED NATIONS: The United Nations Security Council (UNSC) will hold a consultative meeting today to discuss the Indian occupied Kashmir issue after India's abrogation of Article 370.
The consultative meeting will be held after 50 over the 70-year-old dispute. The occupied Kashmir discussion will begin in at around 7.30 pm on Friday.
In the consultive meeting, briefings will be given on the situation and consultations will take place to decide how to proceed further. The meeting may decide to issue a statement or can possibly suggest calling an emergency session of the Security Council.
The consultation on Kashmir was scheduled on Pakistan's request to China on 14th August to discuss the prevailing situation in the occupied Kashmir.
Earlier this week, Pakistan's United Nation diplomat Maleeha Lodhi said, "We hope the Security Council discussion will be guided by the statement of the UN Secretary-General Antonio Guterres who has voiced concern over the situation in occupied Jammu and Kashmir."
She pointed out that the secretary-general had also emphasized the need to resolve this "issue in accordance with applicable Security Council Resolutions and the Charter of the United Nations".
The UNSC resolutions uphold the Kashmiri people's right to self-determination while the UN charter guarantees their basic human rights.