Two policemen killed as prison van crashes in Layyah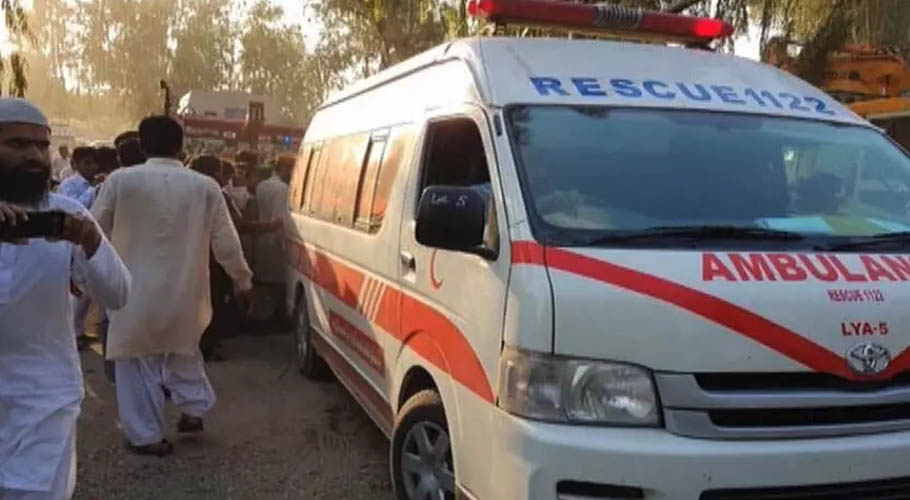 LAHORE: Two policemen were killed and 28 others, including 23 prisoners, were injured after a police van transporting prisoners to another city crashed in Layyah.
According to rescue officials, the prisoners were being transferred from Muzaffargarh to Layyah when a van crashed into a roundabout near the Azam Bypass Chowk. Five policemen were injured where two lost their lives.
The deceased cops were identified as constables Subhan and Qaiser. The injured prisoners and policemen have been shifted to district headquarters and tehsil hospitals.
Rescue officials said three of the injured policemen are in critical condition and have been referred to Nishtar Hospital in Multan.
Earlier this month, eight members of the same family were killed in a road accident in Burewala located in Vehari district of Punjab.
According to rescue officials, an over speeding truck hit a car near Kachi Paki Road Chak 463. The deceased including three children and three women. The rescue teams reached the spot and moved the bodies to the nearby medical facility.
In another unfortunate incident, a groom was killed and four other were wounded when their car struck a truck at the Motorway M-9 near Hyderabad.
Last month, six members of a family had died in a car crash after a speeding vehicle ran into a roadside tree in the Mohsinwal area. The car speeding on Jindiali Road crashed into the tree instantly killing six people of a family including two women and two minors.