Twitter suspends account linked to Khamenei after posts threaten Trump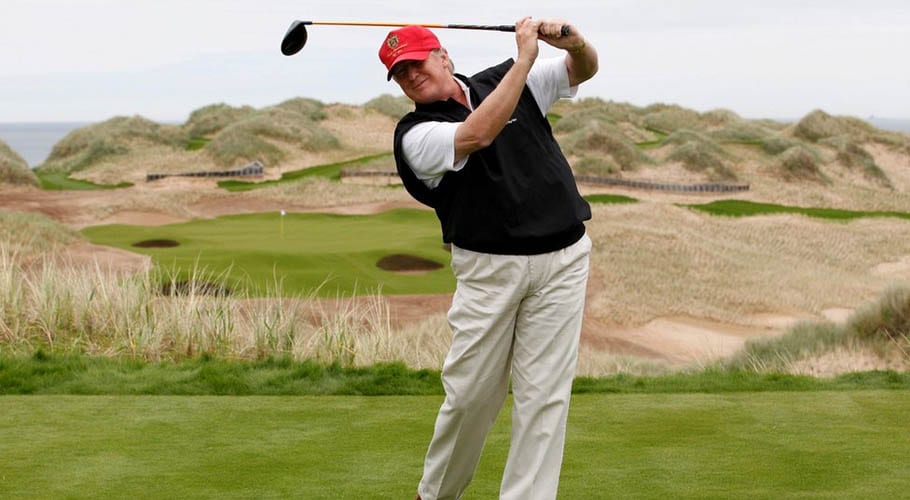 SAN FRANCISCO: Twitter said it has permanently banned an account believed to be linked to Iran's supreme leader after a posting that seemed to threaten former US President Donald Trump.
The image posted by the suspect account carried the image of a golfer resembling former President Donald Trump apparently being targeted by a giant drone alongside a threat of revenge with the caption "Revenge is certain" written in Farsi.
The image first appeared on a Persian-language Twitter feed that carried a link to Ayatollah Ali Khamenei's website. Twitter took down that feed on Friday, saying it was fake and violated the company's "manipulation and spam policy."
Underneath the website's picture were remarks by Khamenei in December ahead of the first anniversary of the killing of top military commander General Qassem Soleimani in Iraq, which was ordered by Trump.
"Both the murderers and those who ordered it should know that revenge may come at any time," said the comments on top of the image, which showed the shadow of a drone looming over the lone golfer but Trump was not named.
The suspect account – @khamenei_site – is believed to be linked to the office of Supreme Leader Ayatollah Ali Khamenei and frequently posted excerpts from his speeches and other official content.
In this case, the account carried a link to Khamenei's website, where the same golf-drone photo had featured prominently. It was also retweeted by Khamenei's main Farsi language account, @Khamenei-fa, which apparently deleted it after posting.
Other accounts tied to Khamenei's office that did not tweet the golf-drone photo, including his main English language account, remained active.
US-Iran tensions grew rapidly after 2018, when Trump exited a 2015 nuclear deal between Tehran and six world powers and reimposed crippling sanctions. Tehran retaliated for Soleimani's killing with missile strikes against US targets in Iraq but the two sides backed away from further confrontation.
High tension and risk of war appeared to subside with the end of Trump's term as his successor President Joe Biden has said Washington seeks to lengthen and strengthen the nuclear constraints on Iran through diplomacy.
The top Republican in the US House Foreign Affairs Committee, Michael McCaul, urged the Biden administration "to respond quickly and forcefully to this provocative threat against a former president" and called on Twitter to immediately and permanently suspend Khamenei's account.
A Twitter spokeswoman said the account was suspended for violating the company's platform manipulation and spam policy, specifically against the creation of fake accounts. Asked if the @khamenei_site account was fake, she said it was.