Trump Urges Ukraine, China to Investigate the Bidens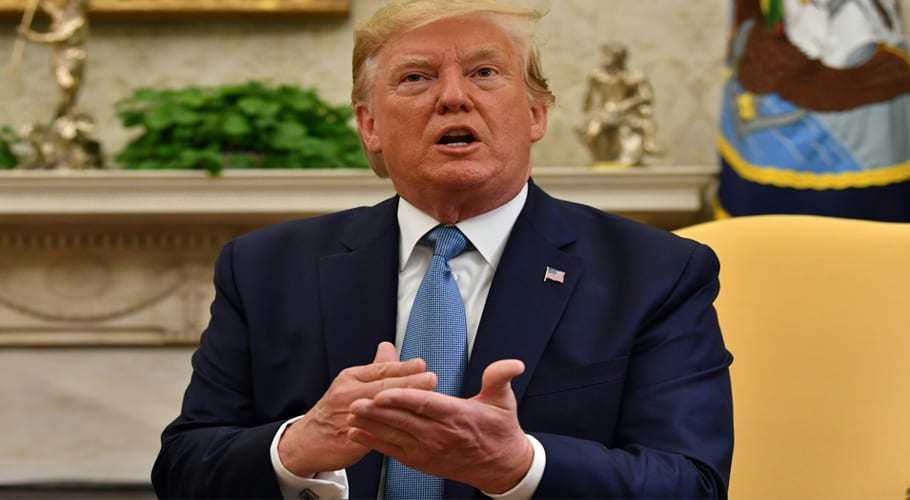 WASHINGTON: US President Donald Trump called on both China and Ukraine to investigate his potential 2020 election rival Joe Biden. 
Donald Trump said that both China and Ukraine should look into Jow Biden and his son,
taunting Democrats seeking his impeachment for inviting foreign election interference.
Democrats have accused Donald Trump of using military aid as a bribe to get a foreign country Ukraine to dig up dirt on the Biden family.
The impeachment inquiry against Trump was triggered by a 25th July call between the US President, and his Ukrainian counterpart, Volodymyr Zelensky, which set off an intelligence whistleblower complaint.
Joe Biden responded by tweeting, "The idea of Donald Trump attacking anyone's integrity is a joke."
Joe Biden said that Donald Trump could not extort foreign governments to help him in winning re-election. It was an abuse of power. It has violated a President's oath of office and jeopardized our national security.
Joe Biden further added that Donald Trump wanted to rig the primary and pick the opponent but Biden would not go anywhere.
In 2014, Joe Biden was the point man for Ukraine during a period of political turmoil in which its pro-Russia President was forced out of office. Soon after, Hunter Biden was hired in the Ukrainian natural gas company Burisma.
In 2016, Biden forced Ukraine to fire its top prosecutor, Viktor Shokin, whose office was investigating Burisma's owner. In 2018, Biden confessed at a think-tank that he had forcedShokin out by threatening to withdraw on a billion-dollar loan guarantee for the Eastern European country.
Last week, the Ukrainian prosecutor who took over from Shokin, told the media that there was no evidence of wrongdoings by the Bidens.
Earlier, Donald Trump accused former VP Joe Biden, and his son Hunter Biden, of unspecified corruption in their political dealings in China and Ukraine.