Trump threatens to strike 52 sites in Iran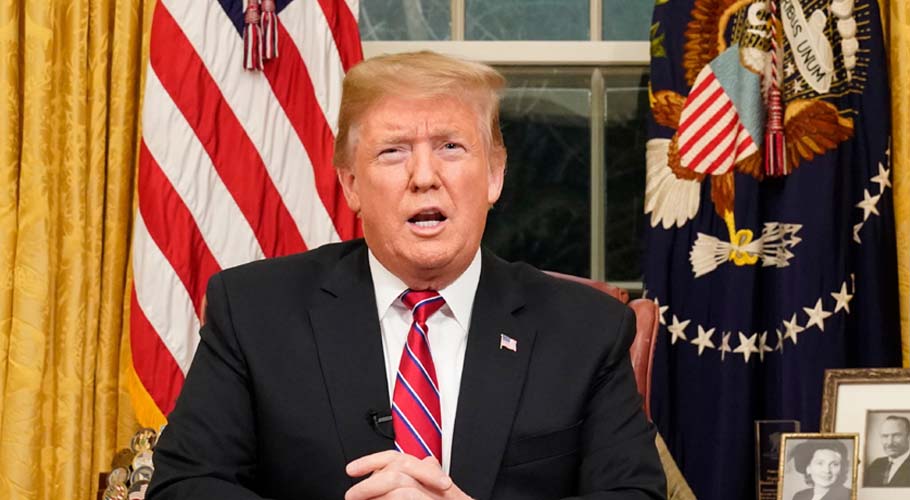 WASHINGTON: After the assassination of Iranian Major-General Qassem Soleimani, President Donald Trump on Saturday has warned that the US will target 52 sites in Iran and will strike them "very quickly and very hard" if Iran targets American personnel or army bases.
In a saber-rattling tweet that justified the U.S. drone strike assassination of a prominent Iranian general in Iraq on Friday, Trump said 52 reflects the number of Americans held hostage in the U.S. embassy in Tehran for more than a year earlier in late 1979.
READ MORE: Funeral prayer of Iranian General being offered in Baghdad
Trump said some of these sites are "at a very high level and important for Iran and Iranian culture, and those targets, and Iran itself, will be hit very fast and very hard, the US does not want any more threats !"
….targeted 52 Iranian sites (representing the 52 American hostages taken by Iran many years ago), some at a very high level & important to Iran & the Iranian culture, and those targets, and Iran itself, WILL BE HIT VERY FAST AND VERY HARD. The USA wants no more threats!

— Donald J. Trump (@realDonaldTrump) January 4, 2020
Trump spoke out after pro-Iran factions raised pressure on Iraqi-wide U.S. installations with missiles and warnings to Iraqi troops – part of a furious outburst over the killing of Qasem Soleimani, described as Iran's second most powerful man.
READ ALSO: Six among commander of Iraq's Hashd al-Shaabi killed in new US airstrike
Soleimani's killing was the most dramatic escalation yet in spiraling tensions between Washington and Tehran, with Iran promising revenge, and prompted fears of a major Middle East conflagration.