Trump offers again to mediate between Pakistan and India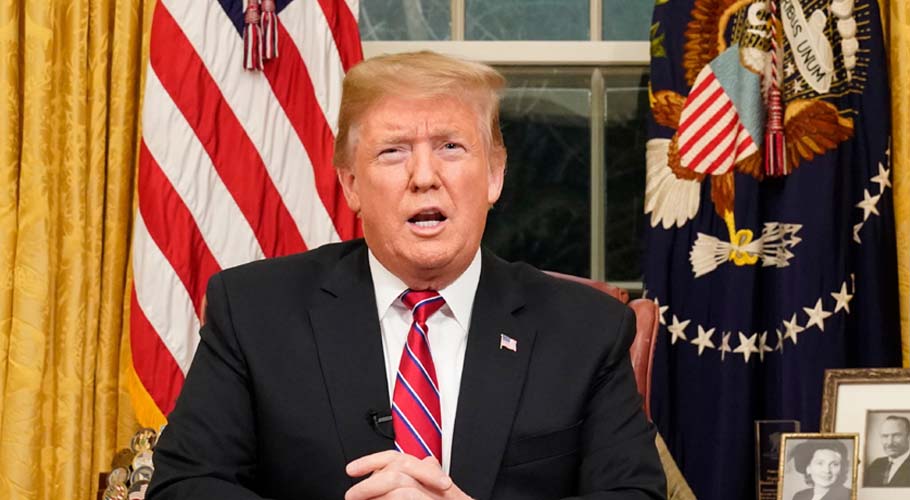 WASHINGTON: President Donald Trump has once again offered to resolve Kashmir dispute between Pakistan and India. It is the second time he is offering to mediate between Pakistan and India.
Donald Trump today spoke to the reporters at the White House and said, "I am willing to help them if they want. They know that. That (offer) is out there."
He mentioned about the mounting tension between two neighbors after India scrapped Article 370 and illegally occupied the Kashmiri territory, Trump said, "India and Pakistan are having a conflict over Kashmir as you know. I think (it) is a little bit less heated right now than (what) was two weeks ago."
On a separate topic, Donald Trump said that US peace talks with the Taliban are "dead" and that he is increasing the war back up after canceling secret talks with the Afghan insurgents at his Camp David.
"They are dead. As far as I am concerned, they are dead," Trump said at the White House about the long-running attempt to reach an agreement with the Taliban and extricate US troops following 18 years of war after a bomb attack in Kabul last week which resulted in more than a dozen of people losing their lives.