Trump to discuss IOK issue with Modi in G7 summit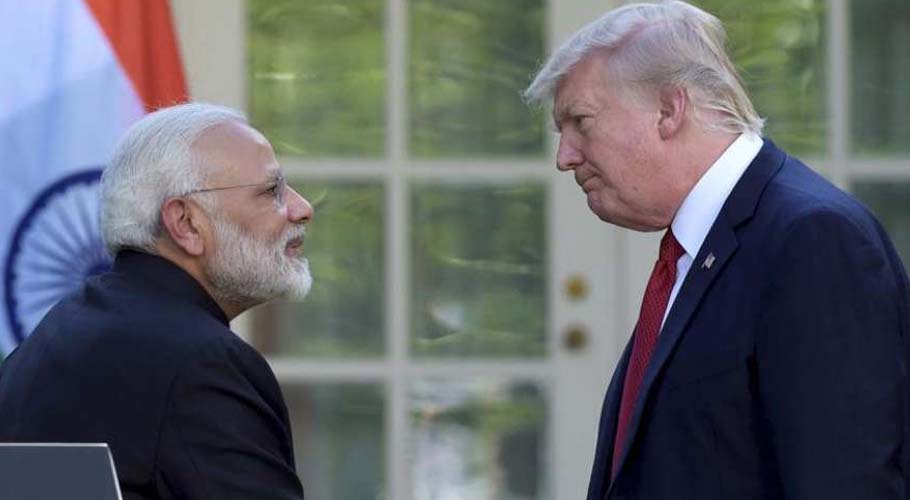 BIARRITZ (AFP): United States President Donald Trump plans to discuss the human rights issue in occupied Kashmir with Indian Prime Minister Narendra Modi on the sidelines of a

Group of Seven (

G-7) summit this weekend.
A senior administration official briefed the reporters on Trump's agenda for the G-7 summit which begins today.
The senior official said that the Kashmir issue between India and Pakistan is expected to come up. Trump would press Modi on how he may calm regional tensions after the withdrawal of Kashmir's autonomy and stress the need for dialogue.
The official said, "President Trump will likely want to hear from Prime Minister Modi on how he plans to reduce regional tensions and uphold respect for human rights in Kashmir."
After a brief conversation with Prime Minister Imran Khan earlier on Tuesday, the US president has once again offered his proposal to mediate on occupied Kashmir.
Outlining the Indian atrocities in occupied Kashmir, Pakistan has endlessly tried to involve the international community in the wake of New Delhi's historic decision to change the constitutional status of occupied Kashmir.
From 24th August to 26th August 26, talks between world leaders will take place in the G-7 summit.