Three spots to have Kashmiri Chai this winter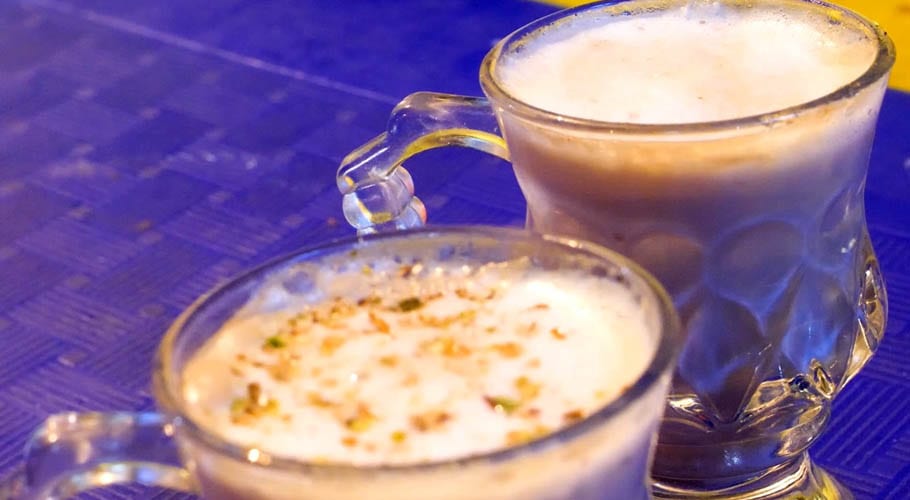 Winter is here. And the demand for hot beverages and other items is at its peak.
Kashmiri Chai is a traditional tea beverage originating from Kashmir recognised by its distinct pink colour. It is made from Kashmiri tea leaves, milk and baking soda. It is then topped with thinly chopped dry fruits such as pistachios and almonds.
We visited three spots in Karachi where you can have this delicacy this winter season.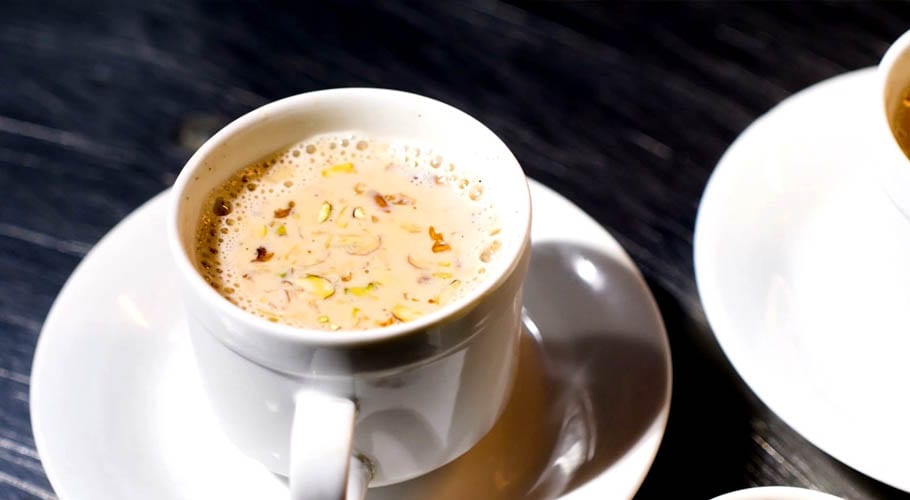 Koyla Chai
Our first stop was Koyla Chai, located in Clifton near Ziaduddin Hospital, which provides a friendly environment in a country where tea drinking is part of our culture.
The manager tells that they make the chai on coal embers, unlike gas. "Kashmiri chai is the tradition of Kashmir," he says. They use the Kashmir tea leaves and high-quality dry fruits.
"We have received good review. Its winter so people head towards having Kashmiri tea," he added. The price of one cup is Rs145.
The Fantastic Tea
Before we divulge into the unique name, the manager tells us that customers have the choice to either top their Kashmiri tea with Khopra (dry coconut) as preferred in parts of Kashmir or dry fruits.
The Fantastic Tea offers the catered to customer needs. They manager said making Kashmiri is a time consuming process so they prepare the Kahva before as the tea making process then take only 15-20 minutes. They sell into two variants priced at Rs100 and Rs150.
Now regarding the quirky name. Yes, its name after the incident on February 26, 2019 – a day when an Indian jet was shot down and will remain immemorable.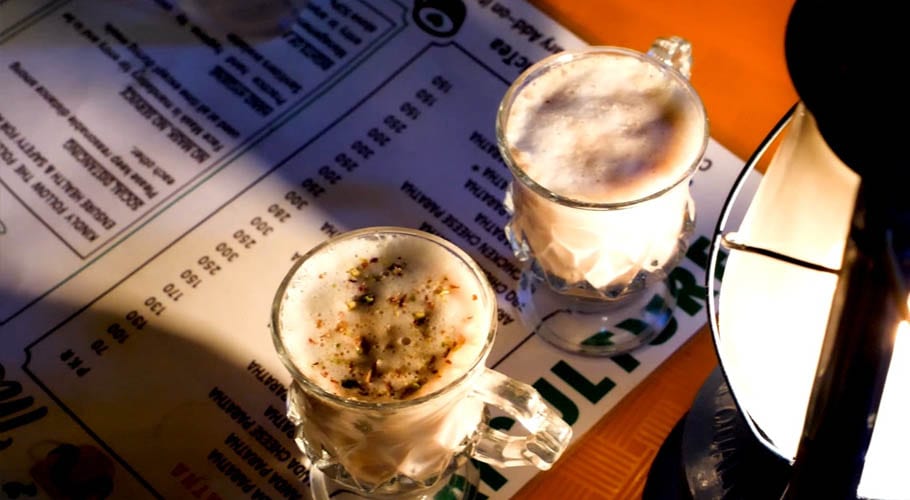 Student Chai
The Kashmiri tea here has a natural look and colour. The manager says they do not use an food colouring or preservative but rather keep it natural.
Another unique feature is that they serve it in Matka (earthen) cups. They also deliver Kashmiri tea in thermos so it remains piping hot when it reaches you. The price of one cup is Rs120.