Three brothers killed playing with hand grenade in Peshawar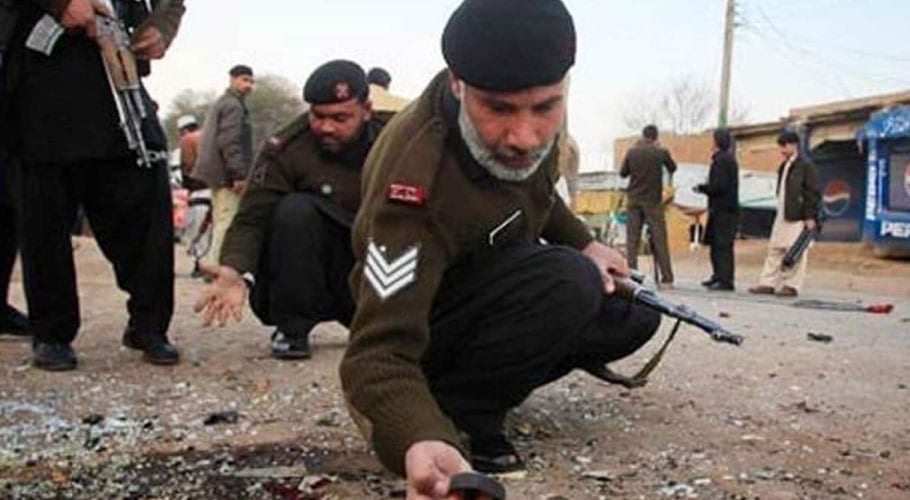 PESHAWAR: Three brothers were killed after a hand grenade exploded in Peshawar's Zangli area on Wednesday.
According to police sources, the three brothers were playing in the fields when they found the hand grenade. The children, after picking it up from the fields, brought it to their house and started playing with it. While they were playing with it, the grenade exploded, police said.
The police said that the children's father is a cab driver in Dubai, United Arab Emirates. Earlier, a man was injured in a blast near Lower Kurram's Shoorki area near the Pak-Afghan border.
According to police sources, a man identified as Nawaz Ali, aged 45 sustained severe injuries in the blast. Police said the man worked as a caretaker at the imambargah, was shifted to a local hospital for treatment.
A police official, Yaqoob khan said the blast occurred at 4: 00 am in the morning. Police and law enforcement officials arrived at the scene of the explosion and cordoned off the area, he said, adding that an investigation of the incident was underway.
The building of the mosque collapsed from the impact of the explosion, police added. However, the nature of the blast has yet to be ascertained, although police suspect explosive material had been planted at the mosque.
Talking to media Tehreek-i-Hussaini leader Yousuf Hussain condemned the incident. He said terrorists were trying to sabotage the peace established by the sacrifices of security forces.