The future of e-commerce in Pakistan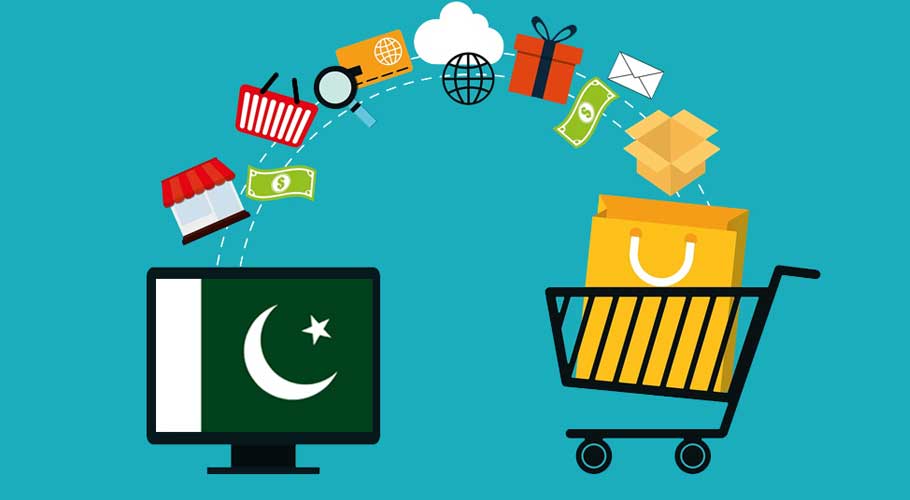 The world of e-commerce has recently emerged and progressed at an astonishing speed in Pakistan with many new and existing organisations, businesses, and customers.
A country that is a melting pot of different cultures and rich traditions, Pakistan is also a thriving IT powerhouse, currently home to a heterogeneous E-Market that offers billions of opportunities to local as well as foreign investors.
While Pakistan may not stand parallel to the global players in e-commerce, it is not too far behind. With its rising entrepreneurial culture and stabilizing digital footprint, Pakistan's future in e-commerce reflects promising prospects with exponential growth.
Pakistan's e-commerce market growing
Pakistan's e-commerce market size posted a growth of over 35 percent in the first quarter of the fiscal year 2021 to Rs96 billion compared to Rs71bn over the corresponding period of last year.
The data was shared in the fourth meeting of National e-Commerce Council (NeCC) chaired by Commerce Adviser Razak Dawood and attended by representatives of the public and private sectors.
According to the Commerce Ministry, e-Commerce merchants with prepayment have been increased to 2,164 from 1,410 in the past 12 months.
The Bigger Picture for Pakistanis
In Pakistan, the landscape of e-commerce changed as people were seen ordering masks, sanitizers, baby food, diapers even life-saving medicines all online to avoid stepping out of the house. This is a new level of comfort that society realized.
E-Commerce would give the country a sector that would help residents work towards a national perception of wealth and with the untapped potential this is something that would benefit the people. One report says that by 2022 Pakistan could observe a 25 percent increase in the exportation of information technology.
E-commerce could contribute majorly in improving the livelihoods of people as well as building competitive enterprise and increasing its share in global trade. The promotion and regulation of e-commerce will be more significant in terms of providing employment opportunities for 130 million over the next 30 years.
The future of e-commerce
Here are some reasons why Pakistan could be in line to become the next e-commerce leader of the world.
Empowering Youth with Entrepreneurial Culture: In the bid to empower the youth in creating more jobs, Pakistan's leading education institutes are fostering budding entrepreneurs to help them grow into successful future CEOs. These Institutes have been on the frontlines in producing some of the finest alumni with entrepreneurial acumen.
Fast Internet Accessibility: With Pakistan' internet users tipped to reach 60 million by the end of 2018, the country is currently on track to produce one of the largest digital audiences in the world. Its growing internet penetration rates, affordable smartphone devices, availability of online payment solutions and ripening e-consumer base has served as stepping stones towards its rising peerage in the e-commerce world.
Normalizing Micro-Financing Services: The government has promised to introduce more welcoming rules to solicit with such electronic payment gateways such as PayPal and AliPay, further incentivizing their use in its e-commerce sectors. The initiative will allow e-commerce startups to maximize overseas product and services.
Improved Online Shopping Experience: Pakistani shoppers have begun flocking to online shopping platforms that offer versatile personalization features, rich in-store experience, and a streamlined checkout process. With a better-looking website at its optimum functionality, e-commerce stores have significantly improved their traffic, online engagement and conversion rates in Pakistan.