Syria's veteran foreign minister passes away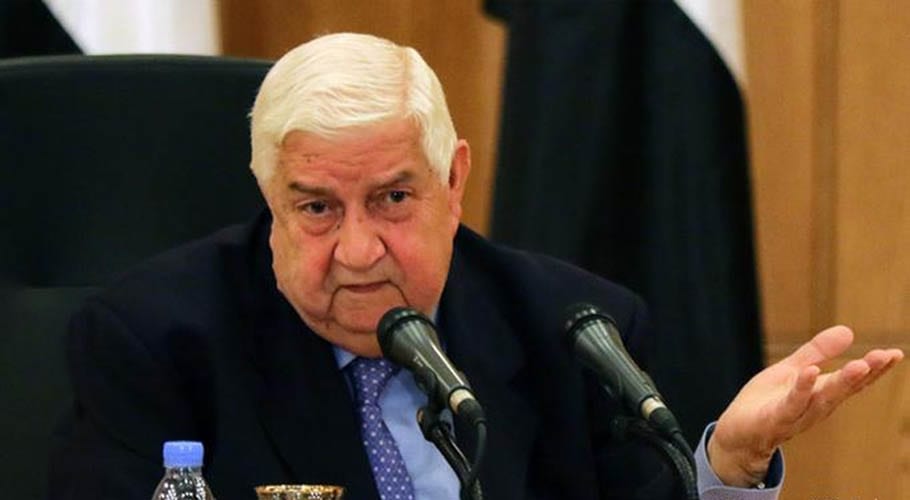 DAMASCUS: Syria's top diplomat and longtime Foreign Minister Walid al-Moallem has died on Monday, state media reported.
There were no details on the cause of death but the 79-year old had for years been in poor health suffering from heart problems. It was widely expected his deputy and veteran diplomat Faisal Mekdad would replace him as foreign minister.
"He was known for his honourable patriotic positions," the government said in a statement, adding that al-Moallem died at dawn and would be buried later on Monday in Damascus.
Al-Moallem was first appointed foreign minister in 2006 and also held the post of deputy prime minister. He was a staunch defender of Syrian President Bashar Al-Assad's crackdown on peaceful protesters that deteriorated into civil war
The veteran diplomat saw his country's tilt further towards Iran and Russia, who supported Al-Assad's rule and allowed him to regain most of the territory lost to fighters. Syria erupted into civil war nearly then years ago after Assad in 2011 began a brutal crackdown on protesters calling for an end to his family's rule.
Al-Moallem accused Washington and the West of increasing the country's unrest and labelled anti-government fighters as "terrorists". The conflict has cost tens of hundreds of thousands of deaths and led to the exodus of millions of refugees.
Al-Moallem, who served as ambassador to Washington for nine years starting in 1990 during Syria's peace talks with Israel, was a close confidant of Assad known for his loyalty and hardline position against the opposition.
During the current crisis, he often held news conferences in Damascus detailing the Syrian government's position. He appeared unwavered in the face of international criticism and vowed that the opposition, which he said was part of a Western conspiracy against Syria for its anti-Israel stances, would be crushed.
Born to a Sunni Muslim family in Damascus in 1941, al-Moallem attended public schools in Syria and later travelled to Egypt, where he studied at Cairo University, graduating in 1963 with a bachelor's degree in economics.
He returned to Syria and began work at the foreign ministry in 1964, rising to the top post in 2005. In 2006, he was appointed foreign minister at a time when Damascus was isolated by Arab and Western nations following the assassination of former Lebanese prime minister Rafik Hariri.
After the uprising against Assad began in March 2011, al-Moallem was tasked with holding news conferences in Damascus to defend the government's position. He travelled regularly to Moscow and Iran to meet with officials there.
A short, portly man with white hair, al-Moallem's health was said to be deteriorating in recent years. Al-Moallem is survived by his wife, Sawsan Khayat and three children, Tarek, Shatha and Khaled.