Sugar Mills case: NAB apprehends Maryam Nawaz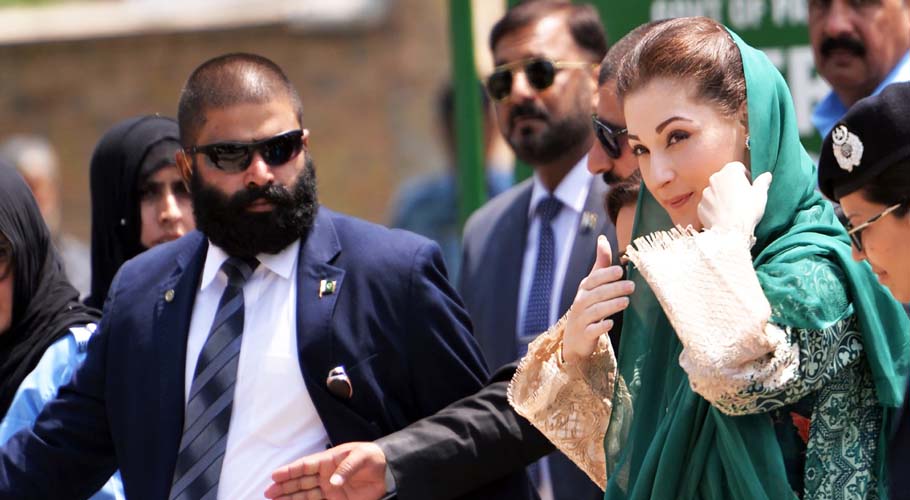 LAHORE: The National Accountability Bureau has apprehended Pakistan Muslim League-Nawaz (PML-N) leader Maryam Nawaz Sharif in the Chaudhry Sugar Mills case today.
The PMLN leader was arrested for skipping appearance in Sugar Mills and money laundering cases.
Maryam Nawaz went to meet her father former prime minister Nawaz Sharif at the Kot Lakhpat Jail when NAB took her into custody.
Five vehicles arrived at the jail to detain her.
Earlier on Monday, Mayam was summoned by NAB, was asked to provide details of contacts with four foreigners in relation to money matters of the mills.
According to the source, she tried leading the inquiry officials astray with unneeded information and there was no clarity in the answers she provided.