Stagnant rainwater causing diseases in Karachi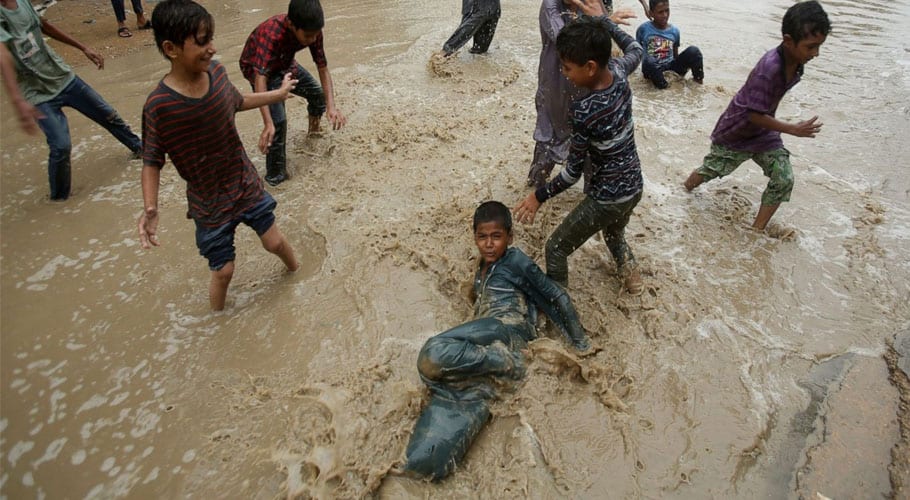 KARACHI: All civic agencies have totally failed to drain out stagnant rainwater from the affected areas of the metropolis, leading to the spread of various viral diseases.
According to details, due to torrential rains on Monday, these pools of stagnant rainwater are serving as breeding places for mosquitoes which may cause viral diseases. Due to a lack of proper cleanliness arrangements, the number of flies has also greatly increased.
The entire District Central drowned after the overflowing of the Gujjar Nullah, the city's biggest stormwater drain starting from New Karachi and ending at the Chona Depot in Haji Mureed Goth, where it falls into the Lyari River.
As usual, many low-lying areas and roads had been inundated with rainwater and sewage after gutters overflowed following the rain, with residents facing extreme difficulties in reaching their destinations.
Several areas of Karachi are accumulating garbage which is causing the spread of many infectious diseases. The addition of rainwater to this garbage accumulation is causing water-borne diseases.
Local bodies and the DMCs are blaming the water board for the accumulation of water. On the other hand, the Karachi Water and Sewerage Board have not taken any action yet.
According to the water board, district municipalities are responsible for cleaning the mud and areas accumulated in the drains.
No arrangements were seen to drain out the water from the roads as the staff and machinery were witnessed missing from the scene. Homes, markets, and roads are equally affected by the rainwater.