Social media reacts over booking Imran Khan under blasphemy charges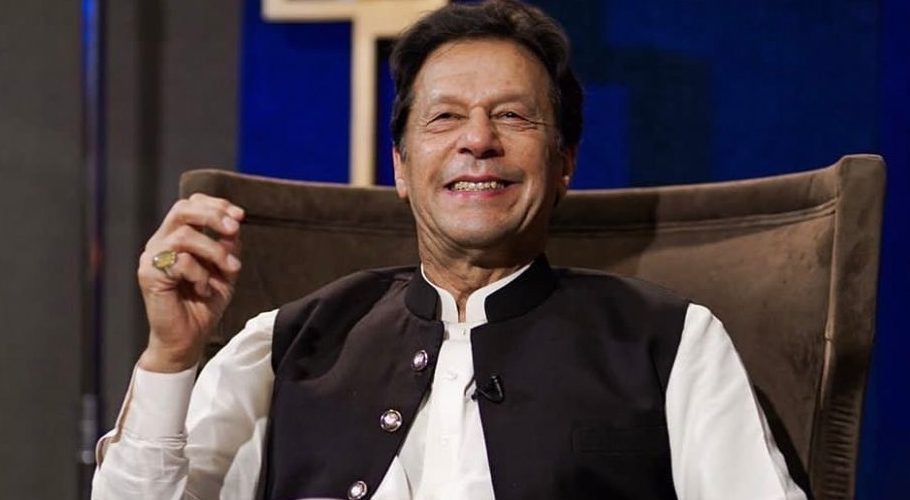 Social media users are reacting strongly against the registration of blasphemy FIR against former prime minister Imran Khan, Sheikh Rashid and others.
Punjab police have booked ousted prime minister Imran Khan and 150 others, including some members of his former cabinet, in connection with the hounding of Prime Minister Shehbaz Sharif and his delegation at Masjid-e-Nabwi in Saudi Arabia, officials said.
Even the world knows how u came into power. This US regime change abetter has no moral legitimacy to rule.

Now concocted/fabricated/false Blasphemy FIR on PTI chairman& leadership, an utter nonsense, ridiculous & shameful act. #امپورٹڈ__حکومت__نامنظور #الیکشن_کراو_ملک_بچاو pic.twitter.com/IIkEUN6HkK

— Awais Gilani (@GillaniAwais) May 1, 2022
Blasphemy FIRs being registered in Faisalabad. Rana Sanaullah in action. He's playing with the FIR. He will pay the price very soon. @MubashirMaken7 is the CPO faisalabad. Nation should know who is behind these dirty games #MarchAgainstImportedGovt

— Hassaan Niazi (@HniaziISF) April 30, 2022
There should be a protest in Faisalabad against those who filed this FIR against Imran Khan for blasphemy. How can they even do such low thing against someone who has always spoken for the honour of our Prophet (AS)? He is someone who didn't wear shoes in madinah out of respect.

— Ahmed (@AhmedCricManiac) April 30, 2022
Fascist Regime showing its true colors , FIR against Chairman Imran Khan has been lodged at Faisalabad Police Station on the directives of Rana Sana Ullah ,Masjid E Nabvi SAWW incident.#امپورٹڈ_حکومت_نامنظور pic.twitter.com/ow3ZLY4bVS

— MNA (@Engr_Naveed111) April 30, 2022
Rana Sanaullah is a certified terrorist involved in killings of hundreds of people. He is main culprit of Model Town incident. He should be in jail but they have made him interior minister. This imported government is filthy.#الیکشن_کراو_پاکستان_بچاو#MarchAgainstImportedGovt pic.twitter.com/Mi4D7iW9Jw

— Abtaha Ikram (@abtahaikram) May 1, 2022
Read more: Imran Khan along with 150 people booked in Masjid-e-Nabwi case
Video clips circulating on social media showed some pilgrims — apparently supporters of Imran Khan — shouting 'chor' (thief) and 'gaddar' (traitor) as soon as Shehbaz Sharif and other members of his delegation arrived at the Prophet's Mosque in Madina last Thursday.