Smog grips Lahore once again as AQI reaches 400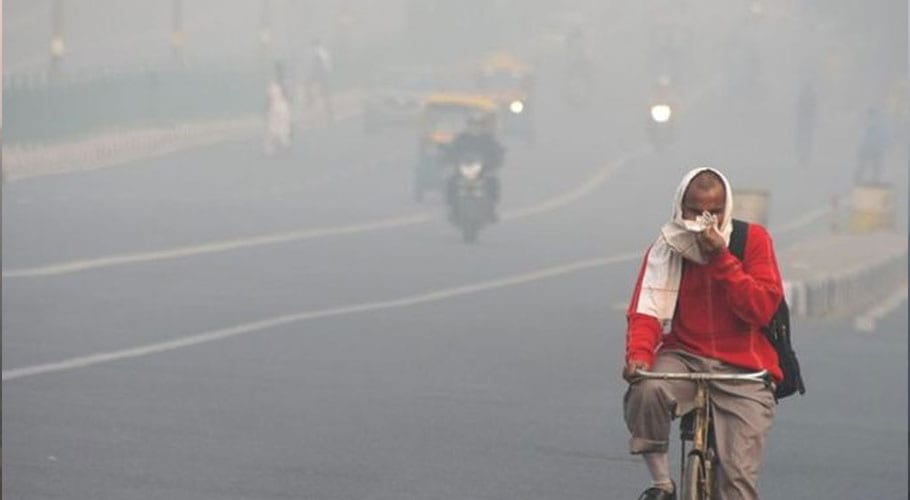 LAHORE: Smog has once again gripped the capital city of Punjab as the rank of Air Quality Index (AQI) has reached 400.
On Tuesday morning at 9 am, as soon as autumn begins, the noxious smog engulfs large parts of Punjab including Lahore.
The AQI in Faisalabad was 457, while in Lahore it was 424 in the morning. The air quality index in Lahore is likely to remain between 302 and 442 for the next week
Moreover, Raiwind, Muridke, Multan, and Rawalpindi are also on the list of cities with high air pollution. Increasing industrial activity, traffic, and reduction in trees are the main causes of air pollution.
This is leading to various diseases including lung problems, hypertension, and mental illness. The smog is forcing citizens to take precautionary measures as there is no sign of a reduction in the past few days.
Read more: LHC adjourns hearing of curbing smog in Punjab for 9 days
Health experts have advised people, especially children, and elderly people, to remain indoors and take more liquids. The smog is caused by a lack of rain and immense pollution. Smoke from vehicles, factories, and burning of the remains of crops could one of the major factors behind the dense smog.