Six members of a family burned to death in Gujrat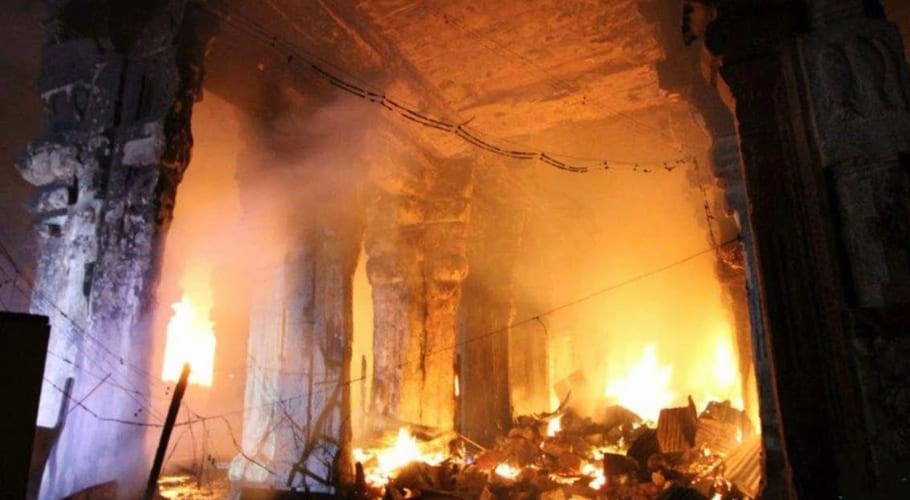 GUJRAT: At least six members of a family, including parents, two sons and two daughters, were killed when a fire broke out in their house near Kotla Gujrat on Sunday.
According to sources, the short circuit initially sparked a fire in a house where six family members were sleeping.
The smoke and fire caused the six persons to suffocate to death.
Rescue sources further said the fire erupted in a house where a man, his wife and their four children were residing.
They said that two of the victims were women in the mid-20s. The deceased were identified as Amanat, Kashif, Zobia, Madiha, Faisal and Zaheer.
Soon after the incident, firefighters and rescue teams reached the spot and doused the blaze.
The bodies were shifted to a nearby hospital where the bodies were handed over to heirs after medico-legal formalities, rescue sources said.
The police officials said that all the victims died of suffocation. They added the fire erupted as a result of an electric short-circuit.