Shahid Khaqan's son offloaded from Dubai flight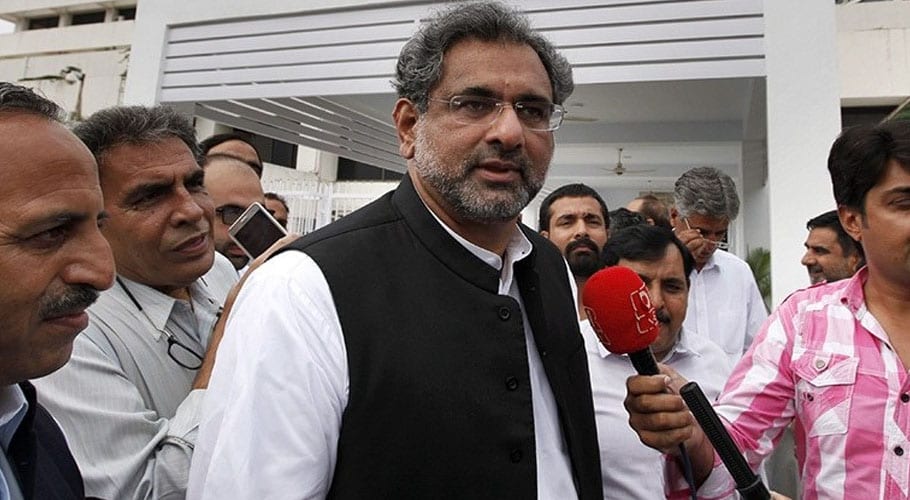 ISLAMABAD: Abdullah Khaqan Abbasi, son of former Prime Minister Shahid Khaqan Abbasi, was offloaded by the Federal Investigation Agency's (FIA) immigration staff today (Saturday).
According to details, Abdullah Khaqan Abbasi was going to depart for Dubai through a foreign airline's flight, EK-613. The FIA barred him from flying and took him into custody.
The FIA immigration staff offloaded Shahid Khaqan's son after his name appeared on the 'Stop List' provided by the National Accountability Bureau (NAB) to the immigration officials. His name, however, is not included in the Exit Control List (ECL).
It is pertinent to mention here that Abdullah Khaqan Abbasi is being investigated by NAB for his involvement in the LNG terminal case. Shahid Khaqan has been accused of awarding the LNG Terminal-1 contract in a non-transparent way.
Last year, NAB had arrested Abbasi for alleged corruption while awarding a multi-billion rupee import contract for LNG in 2013 when he was the minister for petroleum and natural resources.