Senate Chairman Sanjrani to contest election for IPU president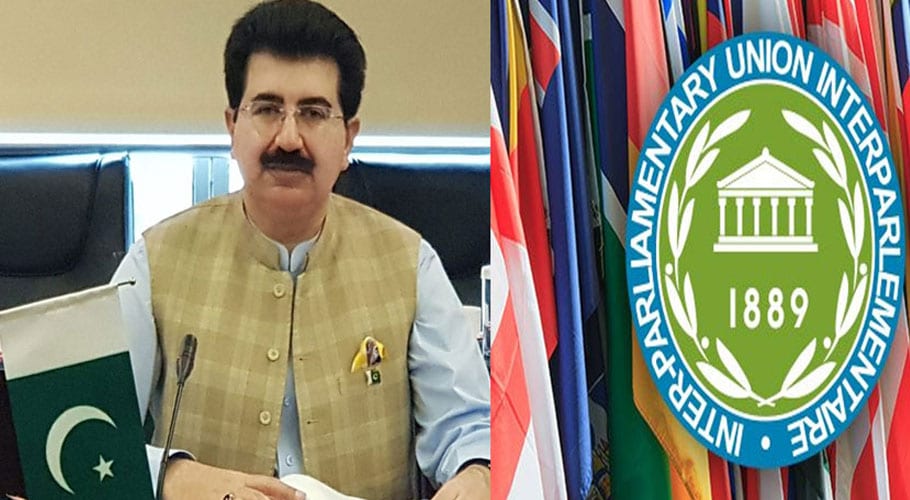 ISLAMABAD: Senate Chairman Sadiq Sanjrani today (Friday) has announced to contest elections for the post of the President of International Parliamentary Union (IPU).
According to details, Speaker National Assembly Asad Qaiser has nominated Sadiq Sanjrani for the election. Almost 179 countries are the member of the union whereas the elections would be held in December.
A spokesperson for the Senate said, "For the first time in the history of the country, Sanjarani will be contesting the IPU presidential elections."
Quoting parliamentarians, the spokesman further said that Sadiq Sanjrani's IPU presidential election will further enhance the prestige of parliament."
Earlier in 2019, Senate Chairman Sadiq Sanjrani surprisingly survived a motion of no-confidence pushed by the opposition.
The resolution to move a no-confidence vote against Sanjrani was passed comfortably by opposition senators, with 64 votings in its favor.
Needing only 53 of the 64 senators' votes to send Sanjrani packing, the opposition instead fell three short when the results of the secret ballot were announced.
The final vote count was 50 votes in favor of the motion, five votes rejected, and 45 cast against. This was the first time the upper house of parliament has tabled no-confidence motions against its chairman and deputy chairman.