Security forces foil terror bid by recovering arms in Bajaur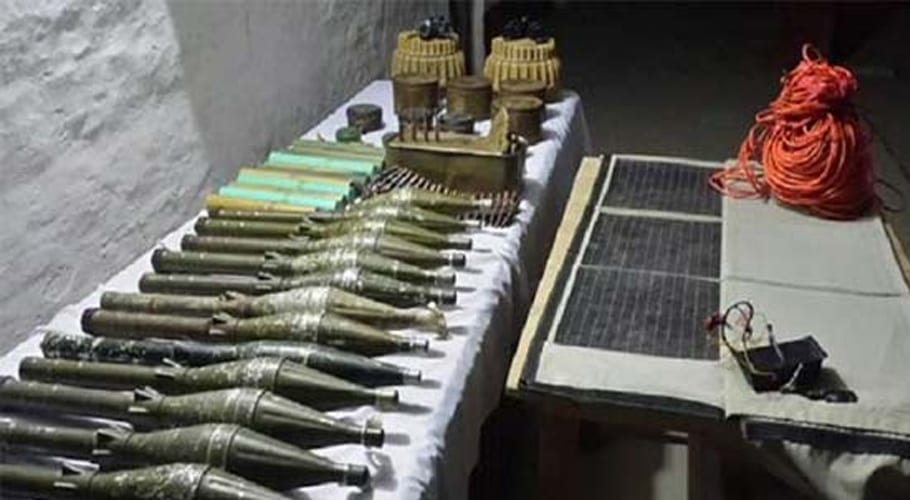 BAJAUR: The Security Forces on Sunday foiled a terrorism bid in district Bajaur and recovered a huge quantity of arms and ammunition concealed for the purpose.
According to sources, Bajaur Scout acting on a tip-off raided in Kalgha area of Tehsil Warmamond, district Bajaur recovered 10 hand grenades, two RPG gun, 10 rocket launchers, three remote control bombs, eight fuses of hand grenades, 15 mortar shells and other explosive material which was to use in an act of terrorism.
The recovered weapons, on directions of Indian intelligence agency RAW, were to be used for attacks in Bajaur and other parts. 
Earlier, Pakistan Levies claimed to have foiled a major terrorism bid in the Khuzdar area of Balochistan on Friday.
According to sources, on a tip-off, the Levies force recovered 88kg of explosives material from a vehicle at Zawah check-post in Khuzdar. Two suspects were also taken into custody.
Citing the details DC Khuzdar Wali Muhammad said that recovered explosives include wires, timers and other stuff from which more than 300 bombs can be made.