Sania Mirza shares funny video with son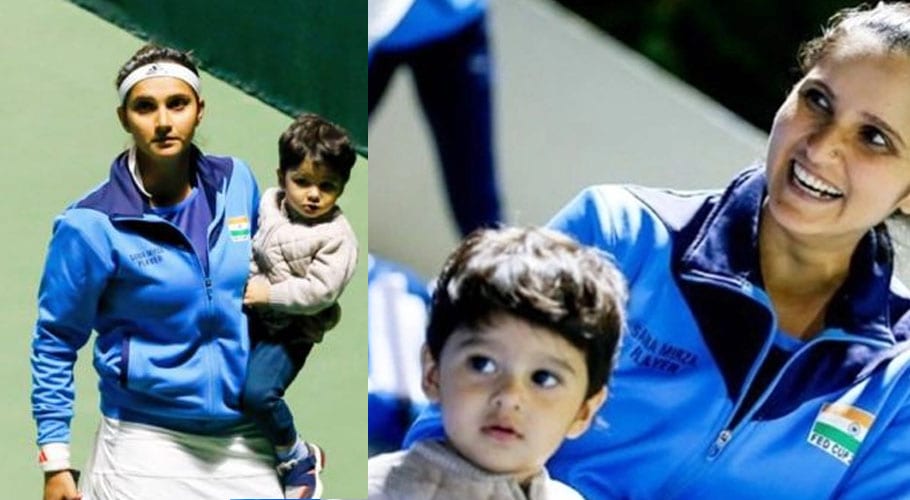 DUBAI: Sania Mirza, a renowned Indian tennis star and wife of Pakistani cricketer Shoaib Malik, has shared an adorable video with her son Azhan that has gone viral on social media.
In the video, Sania Mirza is asking questions to her son who is responding to these questions in gestures. The tennis player took to her Instagram and posted a hilarious video of her conversation with her son.
The funny video was captioned as "Asad khalu hits a 4 but Baba hits a 6. He might be a bit biased."
In the video, Sania is asking her son, Izhaan the characteristics of the names she is taking.
Read more: Sania Mirza donates award prize money to coronavirus relief fund
She started with a dog, to which, Izhaan said, 'bow, bow bow'. Following this, she asked him what does Asad khalu (Anam Mirza's husband) does, to which the boy responds by showing the sign of a boundary.
Sania then asks "what does Baba (Shoaib Malik) do?" and Izhaan showed the 'six' sign.