Rupee continues to fall, reaches 187 against dollar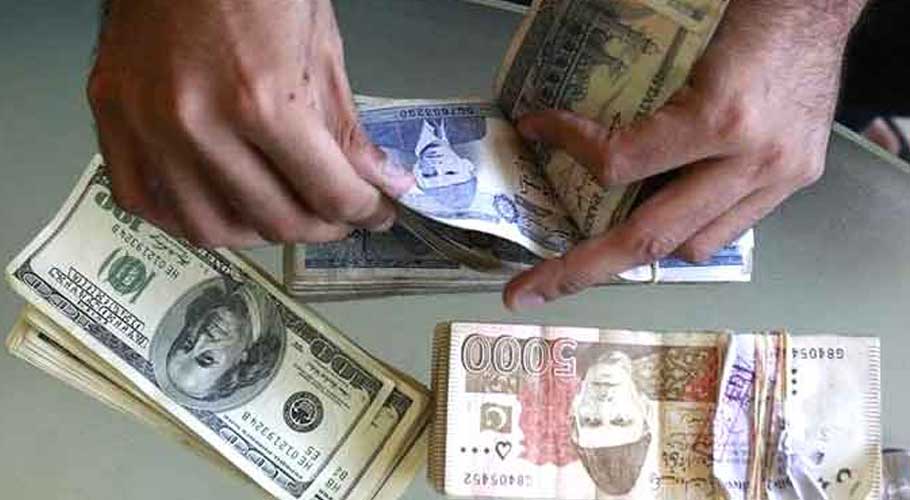 KARACHI: US dollar has surpassed the mark of 187 against the Pakistani rupee (PKR) on Thursday in the intraday trade for the first time after the new government assumed the charge as it depreciated by over Rs1.28.
The dollar was being quoted at around 187.20 when compared to the previous day's close of 185.92.
In five days the value of the greenback has increased by Rs5.65.
On Wednesday, the dollar was traded as high at 186 during the day before closing at Rs185.92. The dollar gained Rs1.48 on a day-on-day basis reflecting the increasing weakness of the economy and its representative currency.
Read more: China imports 13,866 tons of fish from Pakistan in Jan-Feb
Currency dealers didn't see any chance of rupee's recovery in the near term saying the persisting political uncertainty was supporting the US dollar which is making sharp gains.
Meanwhile, Finance Minister Miftah Ismail on Thursday said that he is visiting Washington to hold talks with International Monetary Fund (IMF).
The Finance Minister, in a tweet, said that he will try to put back on track IMF program that Pakistan Tehreek-e-Insaf (PTI) and Imran Khan derailed and endangered country's economy.