British royal couple visits Chitral, wear traditional headgear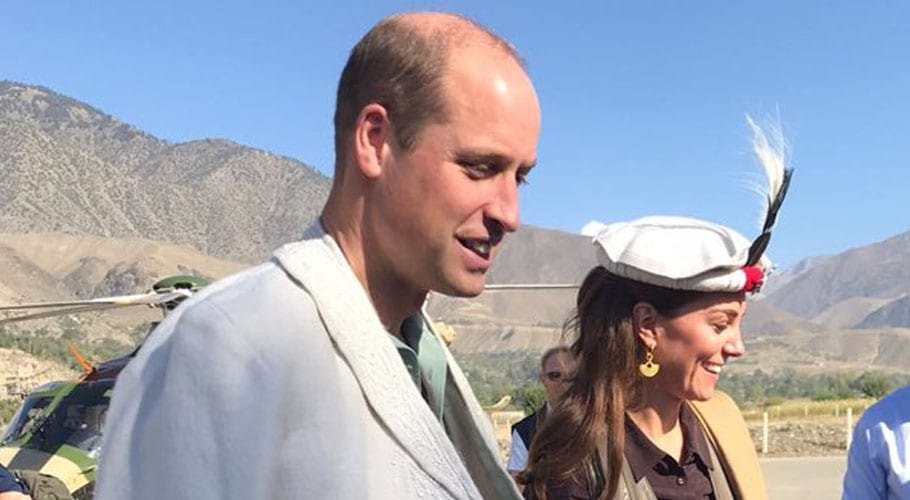 CHITRAL: The British royal couple Prince William and Kate Middleton on Wednesday reached the serene valley on a helicopter during a 4-day visit.
On their arrival, Prince William and Princess Kate Middleton were received by area notables and high officials. The pair also received Chitrali traditional wears as gifts from locals of the area.
The royal couple is scheduled to see the devastating effects of climate change and witnessing the impact of flash flooding on local villages in Chitral valley.
Later, the royal couple will pay a visit to Kalash village. It is also called Waigali, where a Dardic Indo-Aryan indigenous people reside. It is located in the Chitral District.
The visit comes 13 years after Charles and Camilla the Prince of Wales and the Duchess of Cornwell toured the country in 2006. Pakistan still vividly remembers the late Princess Diana's visit in 1996.