Riz Ahmed reveals he married novelist Fatima Farheen Mirza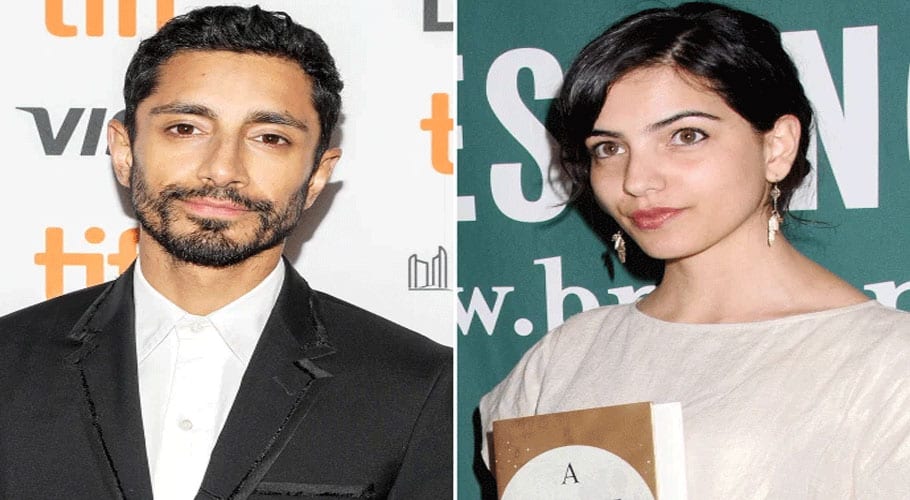 CALIFORNIA: Renowned Hollywood actor Riz Ahmed has made the surprise revelation earlier this week that he's officially a married man.
The actor first made the announcement of his nuptials on the January 11 episode of Louis Theroux's podcast "Grounded," withholding the name of his new wife. Ahmed's wife is novelist Fatima Farheen Mirza. The actor shared more details on "The Tonight Show Starring Jimmy Fallon" on Wednesday night.
As the subject of marriage was brought up during the conversation, the Mogul Mowgli actor revealed he decided to stay in California after completing a film there since his "wife's family" is from the Bay Area.
Theroux said he didn't know Ahmed was married and asked how long ago he'd tied the knot. "Not very long, actually," Ahmed replied. "I think this is the first time I've ever mentioned it in an interview, so congratulations on this incredibly exciting scoop," Ahmed said.
The star met wife Fatima Faheem Mirza 'quite randomly' in a coffee shop. Ahmed revealed, "She's an amazing novelist. We met so randomly while I was preparing for this role, for Sound Of Metal when I was in New York."
"We both sat down at the same table in the cafe where we had turned up to write. We were both jostling over the same laptop plug points, like a very modern way of meeting. And we struck up a friendship and reconnected down the line," he added.
He continued, "However it's weirdly like one of the many things about preparing for this role that was so special. It just brought a lot of goodness into my life."
Fatima Mirza's debut novel A Place For Us became a New York Times bestseller when it was published in 2018. It was the first book published by Sarah Jessica Parker's publishing imprint SJP for Hogarth.