Remembering Manto – bitter, obscene but brilliant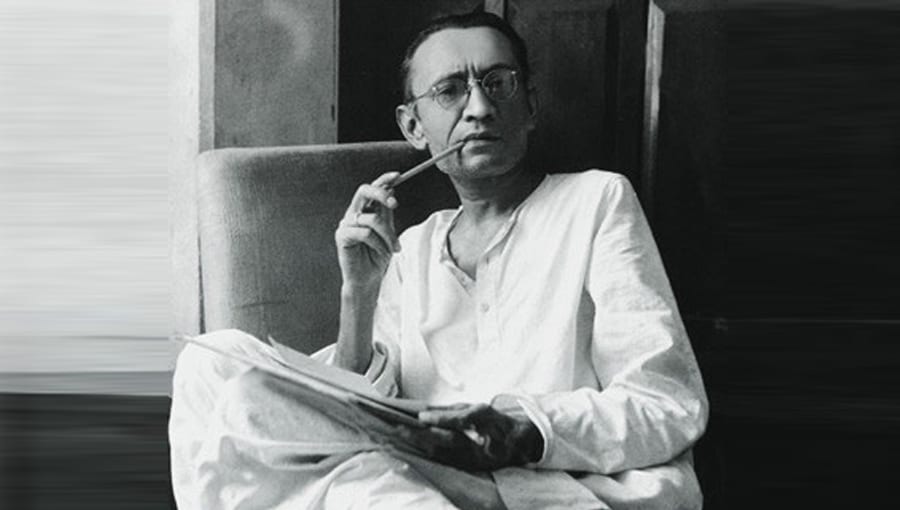 Today marks the 108th birthday anniversary of renowned author, journalist, playwright, and screenwriter Saadat Hasan Manto, widely regarded as one the finest Urdu writers of the 20th Century.
Manto published 22 collections of short stories throughout his prolific career. he also wrote a novel, three collections of essays, over 100 radio plays, and more than 15 film scripts.
Early life and career
Manto was born in Samrala, in the Ludhiana district of Punjab on 11 May 1912. His father was a judge of a local court. He grew up during an era of civil unrest amid the growing movement to liberate India from British rule.
Manto discovered a passion for literature, and by his early twenties, he had published his own translations of European classics in his native Urdu tongue. 
He started his literary career translating the works of Victor Hugo, Oscar Wilde and Russian writers such as Anton Chekhov and Maxim Gorky. He joined the editorial staff of Masawat, a daily paper published in Ludhiana. His first story was 'Tamasha' based on the Jallianwala Bagh massacre at Amritsar.
Manto joined Aligarh Muslim University in February 1934. He was soon associated with Indian Progressive Writers' Association (IPWA). His second story, 'Inqlaab Pasand', was published in March 1935.

In 1934, Manto first came to Bombay and started to write for magazines, newspapers and scripts for the Hindi film industry. During this time, he became friends with Noor Jehan, Naushad, Ismat Chughtai and actors Shyam and Ashok Kumar.
Manto accepted the job of writing for Urdu Service of All India Radio in 1941 where he produced four collections of radio plays, 'Aao' (Come), 'Manto ke Drame' (Manto's Dramas), 'Janaze' (Funerals) and 'Teen Auraten' (Three women).
His next short story collection 'Dhuan' (Smoke) was soon out followed by 'Manto ke Afsane' and his first collection of topical essays. This period culminated with the publication of his mixed collection 'Afsane aur Dramey' in 1943.
In July 1942, he left his job and returned to Bombay where he started working with film industry. Some of his short stories also came from this phase including 'Kaali Shalwar' (1941), 'Dhuan' (1941) and 'Bu' (1945), which was published in 1945.
As a resident of Bombay, Manto intended to stay in India after partition. In 1948, his wife and children went to Lahore to visit their relatives and friends.  He eventually decided to migrate to Pakistan in the midst of sporadic communal riots and arrived in Karachi by ship.

Life in Lahore
When Manto arrived in Lahore from Bombay, he was associated with several intellectuals at Pak Tea House. In Lahore, Manto lived with his wife and family in a room in Lakshmi mansion, which currently lies in a dilapidated state.
In later years, Manto had become increasingly alcoholic, which eventually led to cirrhosis of the liver. He died on 18 January 1955. He was survived by his wife Safia and three daughters Nighat, Nuzhat and Nusrat. In 2012, Manto was posthumously awarded the Nishan-e-Imtiaz award.
His life was also the subject of two films. In 2015, Sarmad Khoosat made and released a movie, Manto, on his life, while in 2018 a Bollywood film was made by Nandita Das starring Nawazuddin Siddiqui.
Legacy and controversy
Manto was a writer whose life story became a subject of intense discussion and introspection. Manto's writings chronicled the chaos that prevailed during and after partition.
Manto strongly opposed the partition which he termed an "overwhelming tragedy" and "maddeningly senseless". His later work portrayed the darkness of the human psyche as humanist values declined around the partition.
His final works grew from the social climate and his own financial struggles and reflected a sense of human impotency towards darkness and satire that verged on dark comedy. This was seen in his final work, 'Toba Tek Singh' that showed the madness in the ensuing decade of his life.

Charge for obscenity
During his lifetime, Manto faced trial for obscenity six times for his writings in both India and Pakistan but was fined only once. This includes three times before 1947 for 'Dhuan', 'Bu' and 'Kali Shalwar'  and three times in Pakistan for his stories 'Khol Do', 'Thanda Gosht' and 'Upar Neeche Darmiyaan'.
Manto was charged with obscenity six times in India and Pakistan for his writings. Of his writing, he said, "If you cannot bear these stories then the society is unbearable."
He is still known for his scathing insight into human behaviour as well as revelation of the macabre nature of people. Manto wrote about taboos of society and socio-economic issues.
On his writings, he often commented, "If you find my stories dirty, the society you are living in is dirty. With my stories, I only expose the truth".