Ramzan Mills: NAB to present Hamza Shehbaz in court today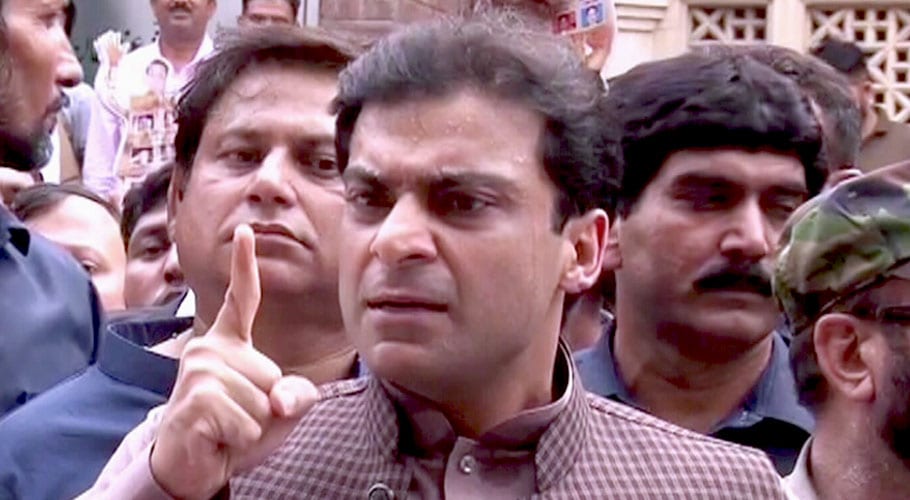 LAHORE: The National Accountability Bureau (NAB) will present Pakistan Muslim League-N (PML-N) leader Hamza Shehbaz before the accountability court today in the Ramzan Sugar Mills case.
Hamza Shehbaz will be presented before an accountability court as his 14-day judicial remand ends today.
Prosecutor for the NAB was probed from by the court regarding a formal reference against the politician. In his reply, he said that the reference was in delay and required signatures and approval from the chairman NAB.
Also read: Nawaz Sharif expected to meet family members in jail today
In February, the NAB filed a reference against Shahbaz Sharif and Hamza Shahbaz, claiming the former chief minister Punjab misused his authority and got constructed a 10-km sludge carrier in district Chiniot to facilitate Ramzan Sugar Mills, owned by his sons.
The bureau alleged that the step inflicted a loss of Rs. 213 million to the national funds.
According to NAB, the approval of the construction was given on a fake application, showing the drain as a public project and public funds were misused for the benefit of the Sharif family business.
Also read: Sharmila recalls her father's trial in Nawaz Sharif's tenure