Raja Riaz claims around 24 PTI MNAs are staying in Sindh House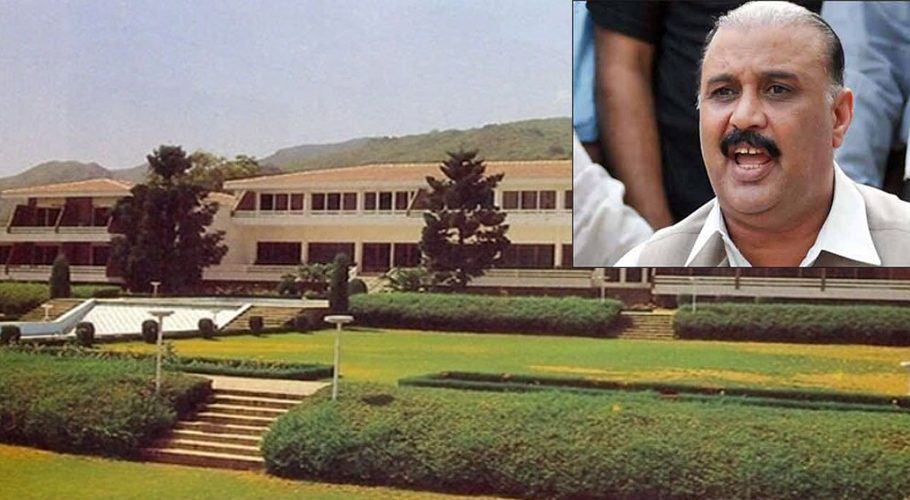 LAHORE: Around 24 members of the ruling Pakistan Tehreek-e-Insaf (PTI) are currently staying at the Sindh House ahead of the no-confidence motion against Prime Minister Imran Khan, claims PTI MNA Raja Riaz.
Speaking to a private channel, PTI's disgruntled MNA Raja Riaz revealed that around 24 PTI members are present in the Sindh House right now. He further said that many other ministers are ready to come but the opposition is unable to accommodate them.
Raja Riaz, who is a member of the Jahangir Tareen Group, said that they are ready to return to Parliament Lodges if the prime minister assures all MNAs that no action will be taken against those who decide to vote against him. He expressed fears of government action against them similar to the raid by police on Parliament Lodges earlier this month.
Another dissident PTI MNA Malik Nawab Sher Waseer, who was also staying at Sindh House, said he would not contest the next general elections on a PTI ticket. PTI MNA Noor Alam Khan and Basit Bukhari were also at Sindh House and aired their grievances against the party.
Reacting to Riaz's statement, Federal Minister for Information and Broadcasting Fawad Chaudhry said that some turncoats have been identified after they feared that action would be taken against them.
The minister wrote on Twitter: "Had they been conscientious, they would have tendered their resignations." He urged the speaker of the National Assembly to take action against these "traitors" and demanded a lifetime disqualification for them.
Earlier today, the PTI political committee meeting headed by the prime minister decided that Islamabad's Sindh House will not be allowed to turn into a horse-trading hub. The meeting decided to strictly monitor the lawmakers and Sindh House to ensure that no one falls prey to horse-trading.
Civilian intelligence agencies were directed to closely observe the location, mobile phone data and the movement of lawmakers, and report to the premier on a daily basis.
The Sindh House started making headines after the prime minister claimed it was the hub of horse trading and "bag of money" were being used to buy lawmakers. Addressing a rally in Swat, he lashed out at the opposition, saying the money belonged to the people of Sindh.
Earlier, Federal Minister Ali Zaidi had claimed that the PPP has deployed additional SSU commandos at the building "to protect the bags of looted wealth" to bring MNAs. The minister also wrote a letter to Secretary Establishment, demanding an immediate inquiry on SSU Sindh DIG Maqsood Memon.