Punjab govt bans Shab-e-Meraj gatherings across province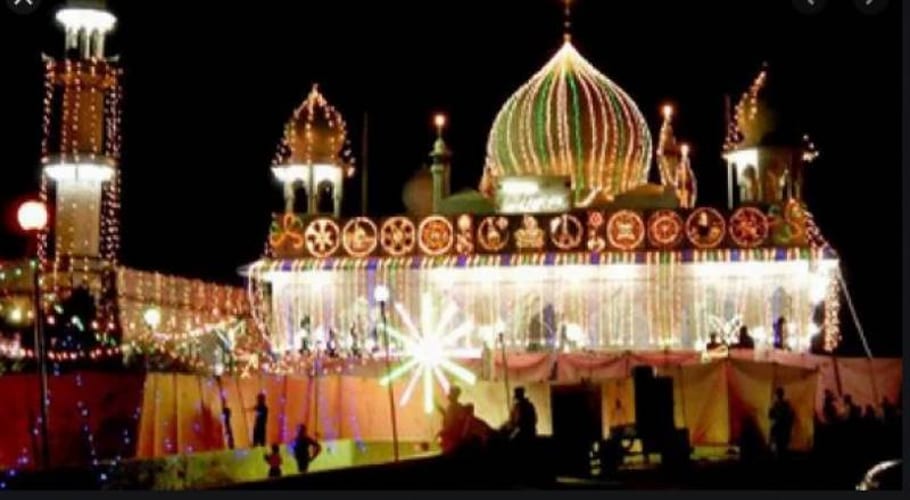 PUNJAB: In wake of the coronavirus spread, the Punjab government has barred Shab-e-Meraj gatherings in mosques across the province.
According to a notification issued by the Punjab Auqaf Department, citizens have been asked to stay at home and pray. The authorities also sent the orders to Khateebs of Data Darbar mosque, Badshahi Masjid and all its zonal directors for implementation.
Punjab Government's Muttahida Ulema Board also requested the citizens to refrain from attending gatherings.
The Muslims every year on the 27th of Rajab (Lunar calendar) observe the Shab-e-Miraj to mark the Isra (journey) and Miraj (ascension) of Prophet Muhammad (Peace Be Upon Him) who was taken on a special journey to meet Allah Almighty.
Earlier, the government of Punjab has imposed a partial lockdown in the province till 24 March after impaling the number of coronavirus cases in Pakistan.
The provincial government issued a notification in this regard that stated all shopping malls, shops, parks and entertainment venues in the province will remain closed till March 24.
The notification stated Pharmacies, dairy shops, poultry shops, bakeries and grocery stores will remain open. It said that all other retail outlets will remain closed from 9 pm till 9 am 24 March.
The government has urged the citizen to stay at their homes during the weekend as social separation was compulsory to limit the spread of the coronavirus among the citizens.
The notification clarified that this is not a lockdown. The logic behind the decision is to maintain social isolation in the wake of the rapid spread of coronavirus.
The authorities also directed the Punjab Industries Department to make sure an adequate supply of essential commodities to people. It is pertinent to mention that the number of Coronavirus victims in Pakistan has increased.
READ MORE: Balochistan govt to temporarily lock-down province for 21 days