President Alvi reaches Baku to attend NAM Summit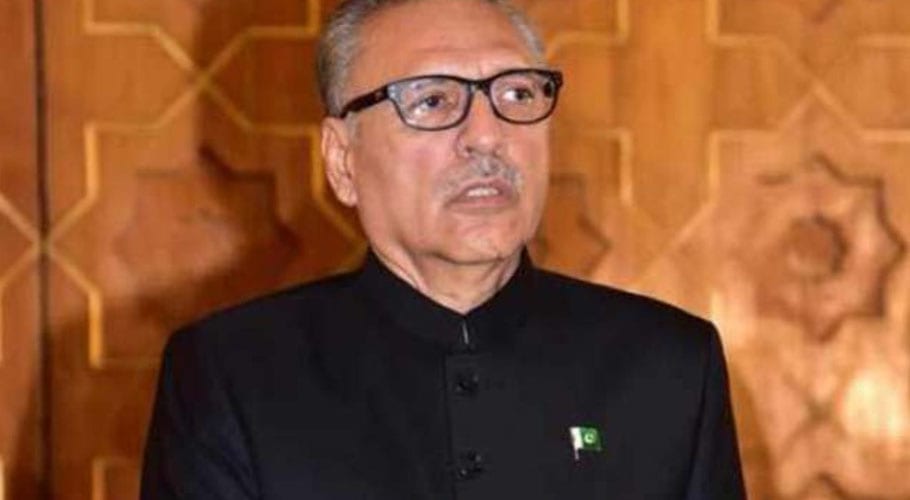 BAKU: President Dr Arif Alvi on Friday arrived in Azerbaijan's capital Bakyy to attend the Non-Aligned Movement (NAM) Summit.
The President was received by the Deputy Prime Minister of Azerbaijan Ali Akhmedov at the airport in Baku.
The 18th forum of the 120-member group is expected to discuss responses to contemporary challenges around the world.
The summit being held in Baku covers 55 percent of the world's population.
President Alvi is  expected to meet several heads of states on the sidelines during his visit, including President of Azerbaijan, Afghanistan, Ghana, Sri Lanka, Turkmenistan, and Prime Minister of Malaysia and Nepal.
It is the first summit being hosted by Azerbaijan since becoming a NAM member in May 2011.
NAM was established in 1961 in Belgrade, Yugoslavia. It is a forum of 120 developing world states that are not formally aligned with or against any major power bloc. After the United Nations, it is the largest grouping of states worldwide.
Around a hundred heads of state and governments  are expected to arrive in Azerbaijan to attend the two-day summit.
The Summit will also adopt a Final Document that reflects the Movement's collective positions on global, regional, economic and social issues.
This Document reaffirms the centrality of the UN Charter and international law principles including the inalienable right to self-determination of people under foreign occupation.
During the Summit, the President will share Pakistan's perspective on a range of global, regional and other issues of contemporary salience, particularly spotlighting the rights, concerns and aspirations of the Kashmiri people.
Pakistan continues to be an active member of NAM and has contributed significantly to the shaping of the Movement's positions on a range of political, legal, economic and social issues and subjects.