PPP demands re-elections over statement on invoking Article 149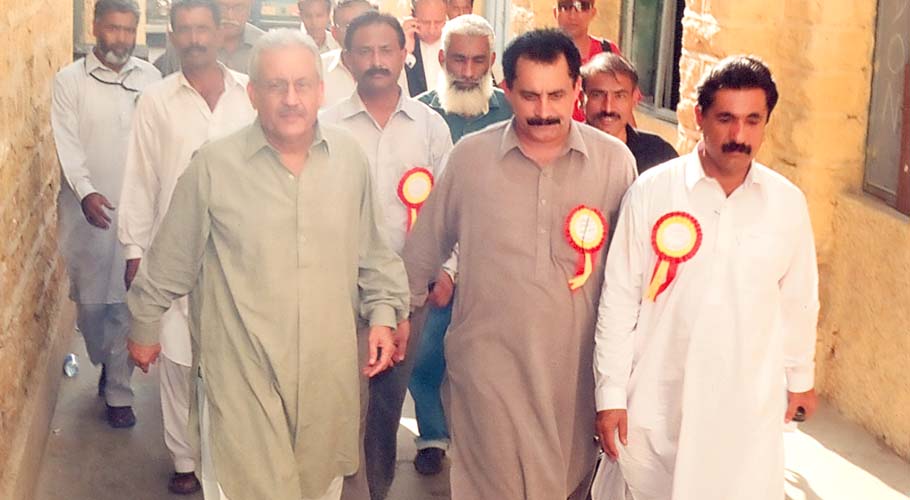 KARACHI: The Pakistan People Party (PPP) has demanded re-elections in the country amid tensions with the federal government over invoking Article 149 in Sindh's capital.
Addressing a press conference in Karachi, PPP leader Raza Rabbani and Sindh Information Minister Saeed Ghani said that hint of invocation of Article 149 in Karachi would have serious consequences.
According to PPP leaders, the constitution only allowed the federal government to advise the provincial authorities under Article 149, and talks of federal government intervening directly in Karachi were illegal.
Referring to earlier statements made by the government official, Raza Rabbani said, "There are lots of states in India that have special status. The fall back in India could harm Pakistan as well. Those who are thinking about article 149 should keep the regional context in mind."
Earlier today, Foreign Minister Shah Mehmood Qureshi said in the National Assembly that the centre would not interfere in the workings of the Sindh government.
Qureshi said, "We have no intention to mess with your government for no reason. We respect the Constitution, have always done so and will do so in the future too. Sindh is an integral part of Pakistan and we will not damage provincial autonomy in any manner."