Posters appreciating PM for Kartarpur corridor display in India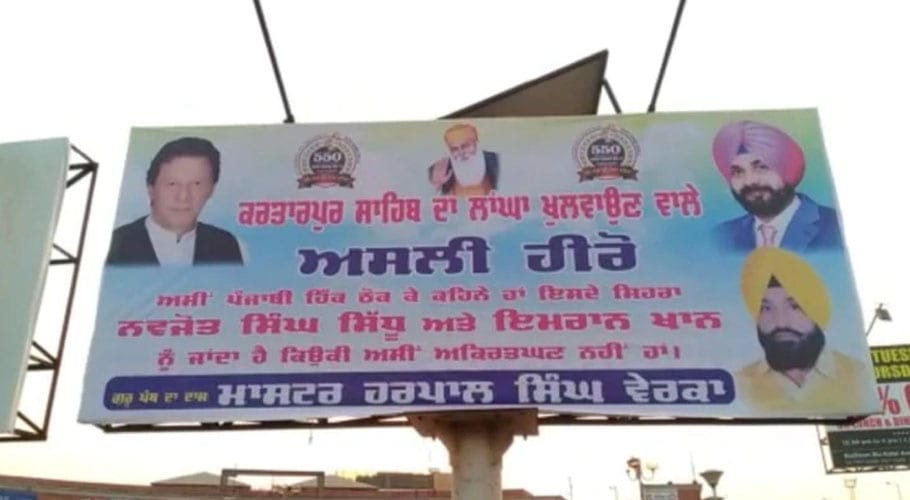 AMRITSAR: Posters of appreciating Prime Minister Imran Khan for opening Kartarpur Corridor h
av
e been displayed in Amritsar.
The posters in Hindi read, "Navjot Singh Sidhu and Imran Khan are the real heroes for opening Kartarpur Corridor."
Meanwhile, a cricketer turned Politian Sidhu formally sought the permission of the Indian government to attend the grand opening of the Kartarpur Corridor, which is scheduled to take place on 9th November.
Also read: Govt releases special song on Kartarpur Corridor
After the inaugural of the Kartarpur Corridor, some 5500 Sikh pilgrims will be able to visit the religious site on a daily basis. 
The historic opening of Kartarpur Corridor is all set to take place in the month of November after both, India and Pakistan, signed the bilateral agreement on 24th October.
Also read: Navjot Sidhu seeks permission to attend Kartarpur Corridor opening