Police arrests drug dealer in Mandi Bahauddin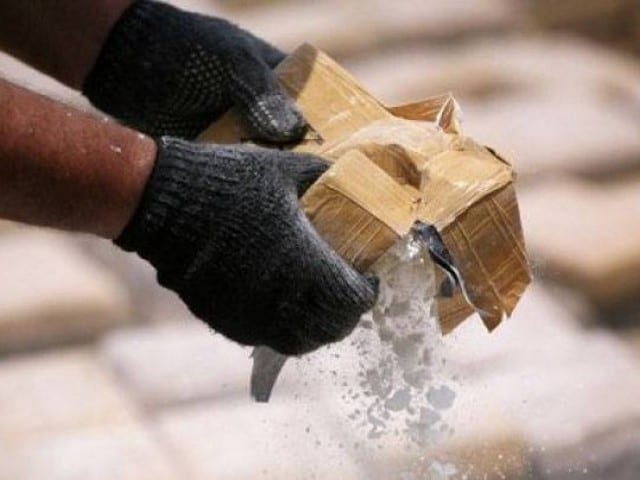 Mandi Bahauddin: Police on Tuesday has arrested a woman for selling narcotics in Mandi Bahauddin's Wasu area.
The drug peddler was identified as Rehana, she was caught smuggling contraband in the Wasu locality of Mandi Bahauddin area, which is less than 200 km away from Lahore.
The police department has said that more than 100gm of hashish was seized from her possession. Rehana was arrested after the police received information about a drug dealer selling narcotics in the area of Wasu.
According to the police, the suspect was involved in cases of smuggling drugs and other contraband items. It is also added by the police that the accused has trained other women, who supply drugs to peoples' houses.
However, the accused has denied her involvement in the case and reiterated that she is innocent. 
Recently, Sardar Usman Buzdar has issued directives to the Law Enforcement Agencies to apprehend drug peddlers, smugglers, and dealers. His decision came to light amid rise in drug abuse in the province of Punjab.