Resolution submitted in Punjab Assembly against NAB Ordinance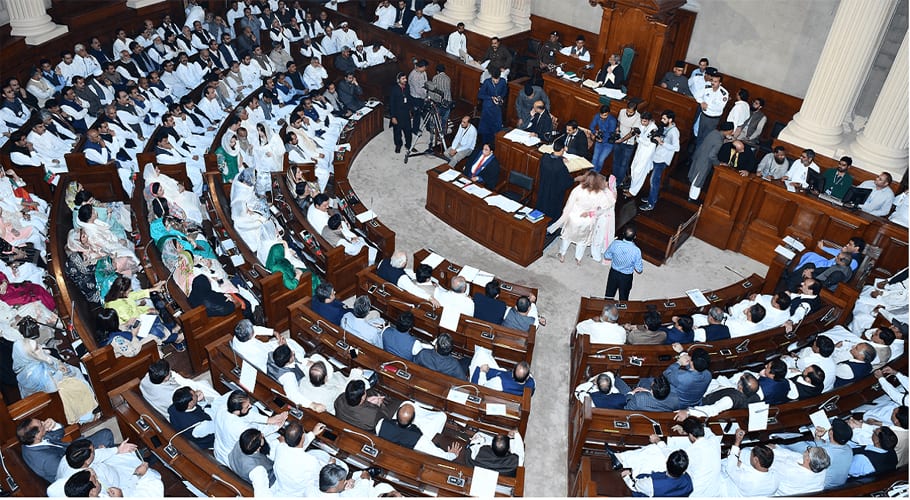 LAHORE: Pakistan Muslim League-Nawaz (PML-N) MPA Samiullah Khan on Saturday submitted a resolution in Punjab Assembly against the

promulgation of the National Accountability Ordinance 2019.
In the resolution, it was mentioned that the object of the ordinance was only to provide protection for government officials who come under the radar of the National Accountability Bureau (NAB).
READ MORE: Saeed Ghani rejects Omar Ayub allegations over gas crises
The resolution submitted by PML-N lawmaker to the Secretariat of the Assembly declared that the Ordinance was a thoroughly violation of Article 25 of the Constitution.
In the resolution, it was called on the apex court to abolish the ordinance of the NAB and also urged the government to adopt a parliamentary forum to pass such important laws.
Meanwhile, on Saturday, Punjab Information Minister Fayyaz ul Hassan Chohan blamed the opposition parties for criticising the recently-issued National Accountability Bureau (NAB) ordinance.
READ ALSO: PPP's defeat in Larkana by-poll is revolt against corruption: Awan
The minister further said that the ordinance was only aimed to strengthen the confidence of the business community over economic system of the country.