PM telephones Prince Salman to condemn attack on Aramco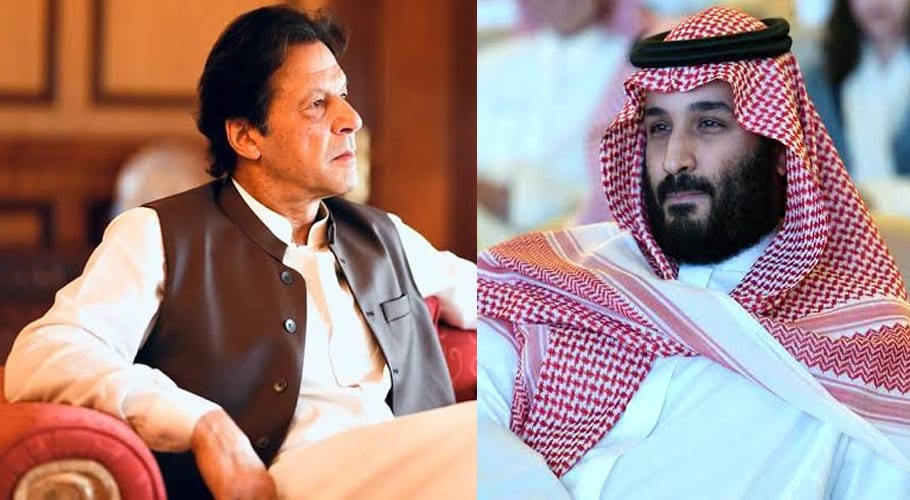 ISLAMABAD: Prime Minister Imran Khan had a telephonic conversation with Saudi Crown Prince Mohammed Bin Salman to condemn the drone attacks on oil facilities in Saudi Arabia.
During the conversation, the prime minister vowed to support Saudi Arabia against any terrorist attack and reiterated that Pakistan would stand by Saudi Arabia in case of any threat to the sanctity or security of the Arab nation.
The prime minister reiterated Pakistan's full support and solidarity with the brotherly country against any threat to its security and territorial integrity.
Earlier Prime Minister Imran Khan had a telephone conversation with Saudi Prince Mohammed bin Salman bin Abdul Aziz in August on the alarming situation in Indian occupied Kashmir. 
Oil prices jumped after the Saturday attack on Saudi Aramco's oil processing facility at Abqaiq and the nearby Khurais oil field. That knocked out 5.7 million barrels of daily crude oil production which is more than half of Saudi Arabia's global daily exports and over 5 percent of the world's daily crude production.
Yemen's Iran-backed Houthi rebels claimed responsibility for Saturday's attack, claiming that its forces sent 10 drones to strike the facility.
On Monday, the group warned of further strikes on Saudi oil facilities, claiming its weapons could reach anywhere in Saudi Arabia.