PM meets SAFRON minister Sahabzada Sultan in Islamabad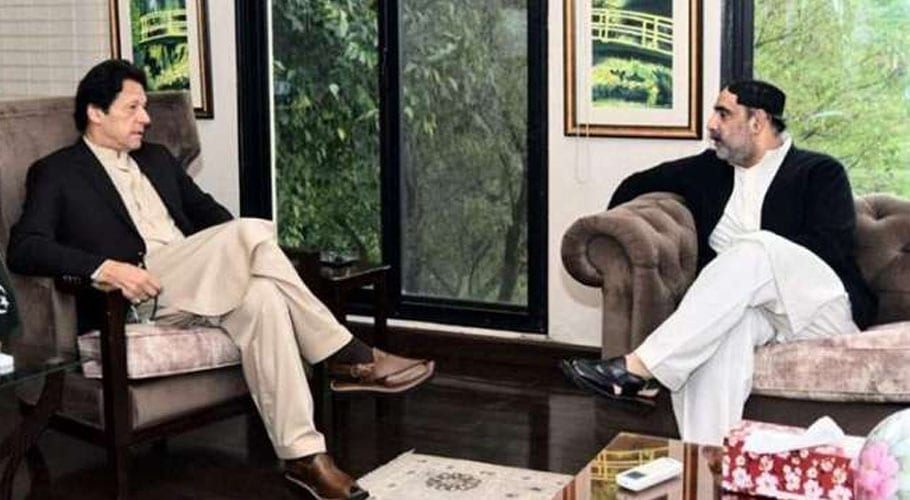 ISLAMABAD: Minister of SAFRON (States and Frontier Regions) Sahabzada Muhammad Mehboob Sultan has visited Prime Minister Imran Khan.
Sahabzada Mehboob Sultan reassured the prime minister that he would give his best in performing new responsibilities with dedication and promoting the vision of the government.
Read more: PM to lay foundation stone of Mother and Child hospital today
uring the visit, the prime minister also met members of National Assembly Raza Nasrullah Ghumman and Khurram Shahzad.
Earlier, Sahabzada Mehboob Sultan was relocated as the federal minister for SAFRON from his previous portfolio of National Food Security and Research during a major shuffle in the federal cabinet.
Also read: Kartarpur corridor: British Sikh awards PM 'Lifetime Achievement'
He served as the Federal Minister for National Food Security and Research from 5th October 2018 to 18th November 2019.
Earlier on Thursday, Imran Khan Lauded Chief of Army Staff General Bajwa.
Also read: DG ISI, PM Imran discuss national security issues
According to the prime minister, General Bajwa had supported the government all the way on the Kartarpur initiative, parleys with the White House, and in dialogue with the Middle Eastern neighbors.