PM Khan directs KP CM to lead anti-polio campaigns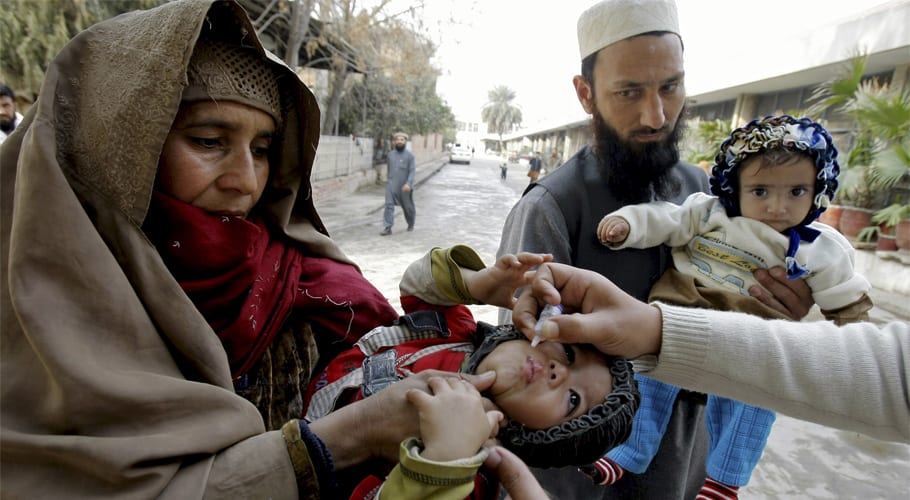 PESHAWAR: Prime Minister Imran Khan has asked the chief ministers to lead the anti-polio vaccination campaigns in their respective provinces to ensure a quality nationwide campaign from Dec 16.
In a letter sent to all chief ministers on Dec 4, special assistant to the prime minister on national health services.
Dr Zafar Mirza revealed that the prime minister had instructed the chief ministers during an August meeting of the national task force on healthcare to play a leading role in the polio eradication.
READ MORE: KP govt fails to provide health cards to senior citizens
The efforts by reviewing preparations and inaugurating campaigns in their respective provinces to ensure the elimination of the childhood disease.
PM special assistant says efforts to eliminate virus being reinvigorated
He said the collective hard work had led to a decline in polio cases from almost 20,000 per year in early 1990s to only 12 last year but the dream of eliminating the virus hadn't been materialised yet.
"Unfortunately, we have witnessed a major reversal of polio gains in 2019 as a total of 91 cases, including 66 from Khyber Pakhtunkhwa, 14 from Sindh, seven from Balochistan and five from Punjab, have been reported this year," he said.
READ ALSO: KPK govt to spend upto Rs26bn on gas schemes
Dr Mirza said though the polio virus was widely detected in sewage samples collected from different geographical zones of the country.
The government was committed to addressing all challenges hampering eradication.
The special assistant said the first nationwide campaign of low transmission season was scheduled to begin on Dec 16.
READ MORE: Canadian govt gift helmets, bullet proof vests to KP police
Therefore, the chief ministers were requested to convene a meeting of the provincial task force on healthcare to personally review preparations for campaigns and inaugurate them.