PM Imran lays foundation stone of Ravi Riverfront project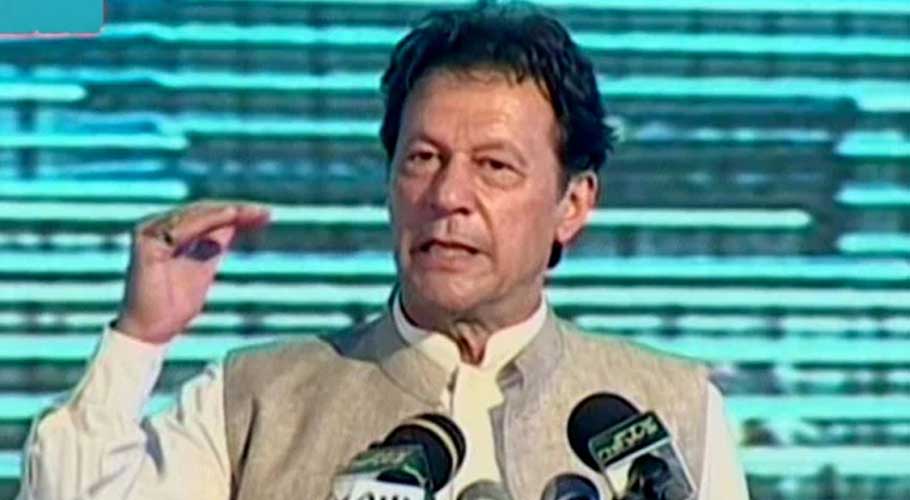 LAHORE: Prime Minister Imran Khan today (Tuesday) laid the foundation stone of Ravi Riverfront Urban Development project, saying that it was important to dream big to achieve great things in life.
"Standing here, I feel like the Naya Pakistan that we dream of," he said while addressing the ground-breaking ceremony in Lahore. He was accompanied by Governor Punjab, Chief Minister, Federal ministers, and other officials.
The premier also criticized previous governments, saying it must be understood that past rulers have left the country deep in debt. However, he said, "This does not mean that you diminish the scope of your dreams."
He said that anyone ever accomplished anything was not because of his power, education, or wealth but because he dreamt big. Referring to Shaukat Khanum Hospital, he said that the journey for its completion was hit by many difficulties.
"I also faced many difficulties while constructing the university in Mianwali," he said, adding that establishing a new city was not an easy task and you will definitely face difficulties and barriers.
Talking about Mahathir Mohammad, he said that big thinkers were like Mahathir Mohammad. "He has made a new city in Malaysia and it worth seeing. Look at what he has achieved," he added.
"This new city is the need of Lahore and Pakistan. Neither anyone has cared about those living in 40 percent rural areas of Lahore nor pursued town planning after thinking about the poor people," he asserted.
Commenting on the Ravi Riverfront project, he said that the pace of construction of the project possesses importance and the federal government will provide maximum assistance for removing all barriers in the development project.
The Prime Minister also expressed the confidence that our overseas Pakistanis will make the biggest investment in it. "This city will have separate centers for Information and Technology and Education," he informed.
"There will also be affordable housing in the city to accommodate the poor people. We are also giving loans on low-interest rates so that the salaried class, labourers, and low-income groups could own their houses," he concluded.