PSX witnesses bearish trend as KSE-100 index sheds 184 points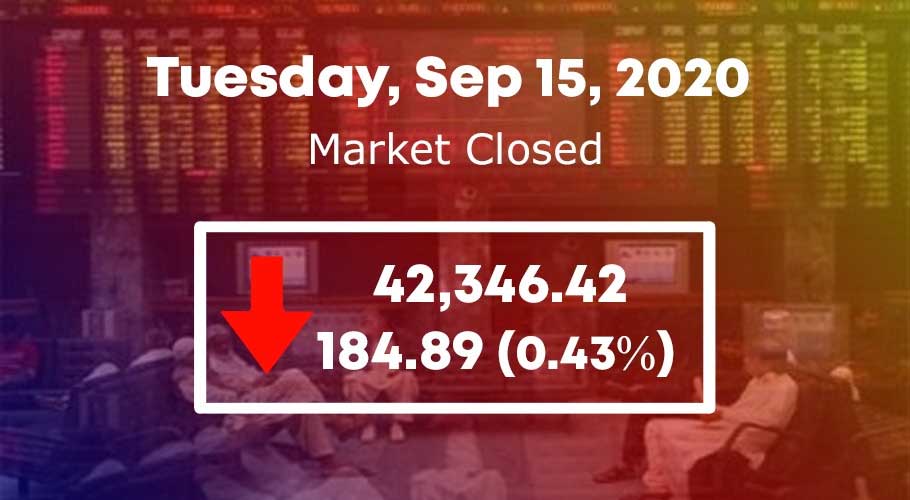 KARACHI: The Pakistan Stock Exchange (PSX) today (Tuesday) has witnessed a bearish trend as the benchmark index closed at 42,346.42 after shedding by 184.89 points.
Gaining 299.7 points the benchmark KSE 100-index touched an intraday high of 42,831.01 in the initial hours of trading. The index lost control and dropped to an intraday low of 42,263.22.
Meanwhile, the KMI 30 index also loses 224.31 points and closed at 67,600.74, while the KSE All Share index settled with a loss of 73.20 points at 30,159.46.
A total of 389 companies offered their shares for trading out of which 249 were and 123 up with no change in the value of 17. However, the trading volume jumped by over 35 percent as 411,064,768 shares were traded.
The negative sentiments meant that five out of the top 10 most active stocks had their share prices shedding some of their value. Hascol Petroleum Limited, which proved to be the most active stock on the third consecutive day with 63,860,000 shares traded, had its share price cut by 1.04 percent.
The next two companies on the list were K-Electric Limited and Byco Petroleum Pakistan Limited with 54,037,500 and 42,615,000 shares respectively.
The oil and gas exploration companies suffered losses, however, it was mixed for the marketing companies. Meanwhile, the likes of power generation/ distribution, technology, and communication, insurance, textile, modaraba, cement and automobile sectors had also a poor session.