PM Imran Khan meets former international cricketers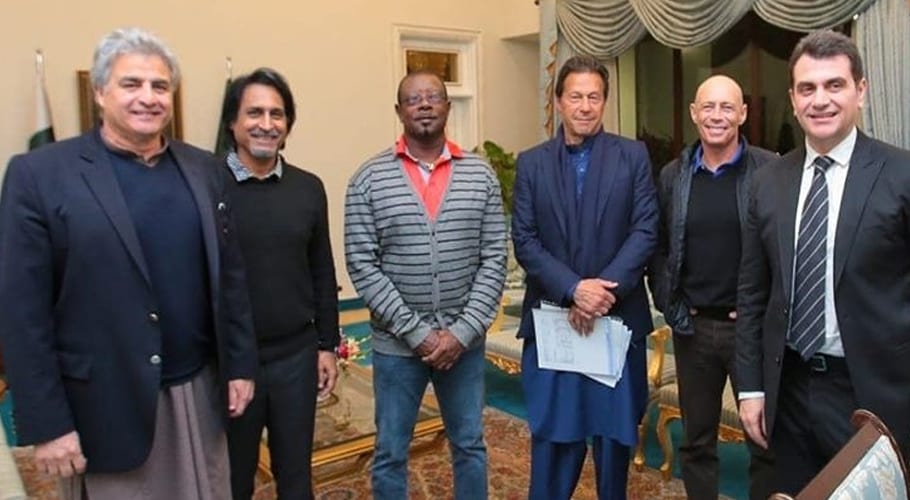 ISLAMABAD:

Former winner of the 1992 cricket world cup and current Prime Minister Imran Khan on Monday has met former West Indies captain Sir Richie Richardson, Danny Morrison, Ramiz Raja Hassan and Zarq Khan.
Former captain Imran Khan and other players reminisced about the past and discussed the restoration and promotion of cricket in Pakistan on the sidelines of the meeting.
READ MORE: Kabaddi World Cup 2020: Three more matches will be played today
The Prime Minister also gave suggestions on promoting cricket in the country,

Pakistan Cricket Board (PCB) Director Operations Zakir Khan was also present on the occasion.
While former West Indian captain Richie Richardson performs as a match referee, whereas Danny Morrison and Ramiz Hassan Raja perform commentators in the ongoing Test series between Pakistan and Bangladesh.