Pakistan's confirmed coronavirus cases tally up to 195,700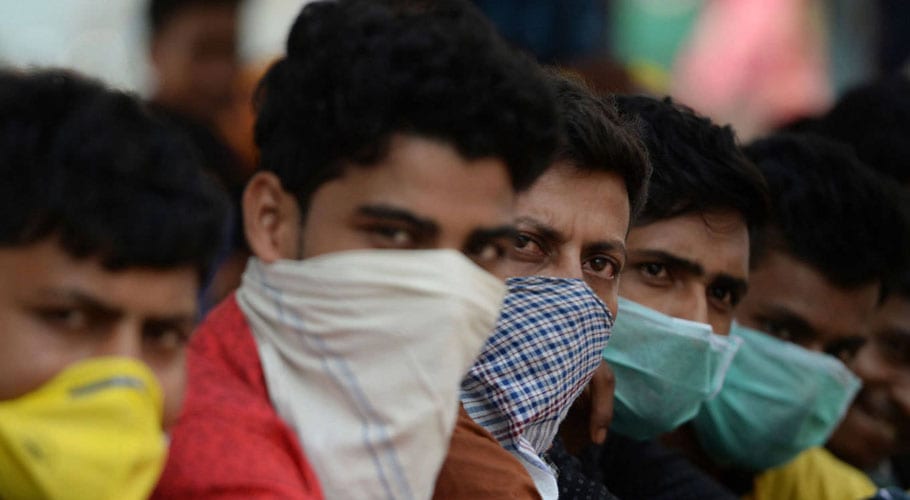 KARACHI: The country reported 2,775 new cases of the novel coronavirus in the past 24 hours taking the tally of infections to 195,745 across the country.
According to data released by the National Command and Operation Centre (NCOC),  59 more linked deaths with the coronavirus were reported in the past 24 hours, taking the tally of casualties to 3,926.
There have been 71,987 cases so far been detected in Punjab, 75,168 in Sindh, 24,303 in Khyber Pakhtunkhwa, 9,946 in Balochistan, 11,981 Islamabad, 1,398 in Gilgit Baltistan and 962 in Azad Kashmir.
Out of a total of 3,926 deaths, Khyber Pakhtunkhwa has reported 879 deaths, Sindh 1,178, Balochistan 109, Gilgit-Baltistan 23, Punjab 1,629, Azad Kashmir 23 and Islamabad Capital Territory has reported 119 death.
Around 2,775 new infections were detected after 21,041 tests were conducted in the past 24 hours. Thus far, more than 1.19 million tests have been conducted in the country while 107,615 COVID-19 patients are undergoing treatment and 84,168 patients have recovered from the coronavirus.
Moreover, Pakistan earlier on Thursday, sought the World Health Organisation's (WHO) guidance and support to develop guidelines for upcoming Eidul Azha as cattle markets due to more chances of human-to-human transmission of the virus can become a turning point towards disaster.
Read more: Railways Minister Sheikh Rasheed recovers from coronavirus