Pakistani praises China for supporting its stance on Kashmir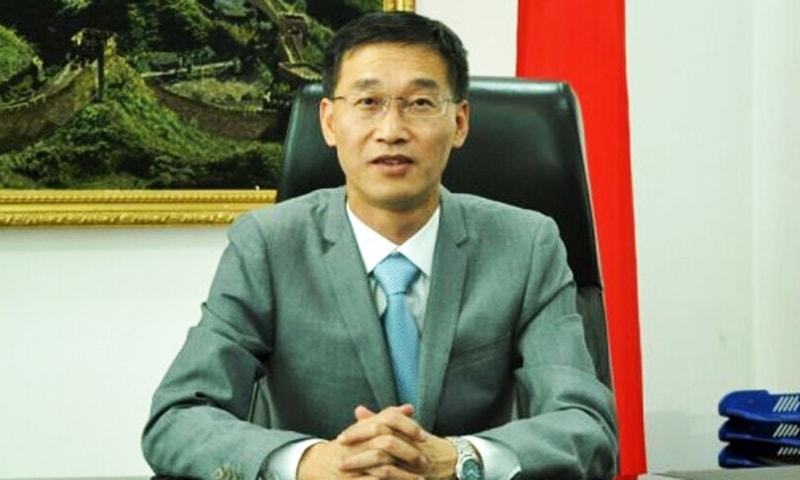 ISLAMABAD: An event was held in Islamabad to celebrate the 70th anniversary of the People's Republic of China. It was organised by Pak China Institute at a local hotel.
An event was held in Islamabad to comomorate the Chinese anniversary Speakers at the conference had said that during every internal and external challenge, Pakistan and China would  stand side by side.
The speakers commended China's role in the problem of Kashmir and thanked it for continuing  assistance for the individuals of Kashmir who have been facing atrocities in the hands of the Indian  forces.
Speaking on the sunday, Chinese Ambassador Yao Jing said that China is also commemorating seven  centuries of friendship with Pakistan. He said China would continue supporting Pakistan in delivering  justice to the individuals of Kashmir.
"Pakistan is most sustained friend of China and it supported us over every issue. In 1960s, Karachi was the must stop for us while going to Europe. In 1980s when China opened up we came to Islamabad to learn your economic model. Both countries have always supported each other and the China Pakistan Economic Corridor (CPEC) is the most recent development of relations," he said.
"We have to make ourselves strong enough to deal with challenges and have to build strong economic relations and people to people links," he added.
Mr. Jing said that all the political groups in Pakistan have very strong relations with the Chinese  Communist Party.
"We are not only neighbours but our hearts also beat together. I suggest that there should be continuity of policies because that is how China has progressed," he said.