Pakistani drama 'Mere Humsafar' trends in four neighbouring countries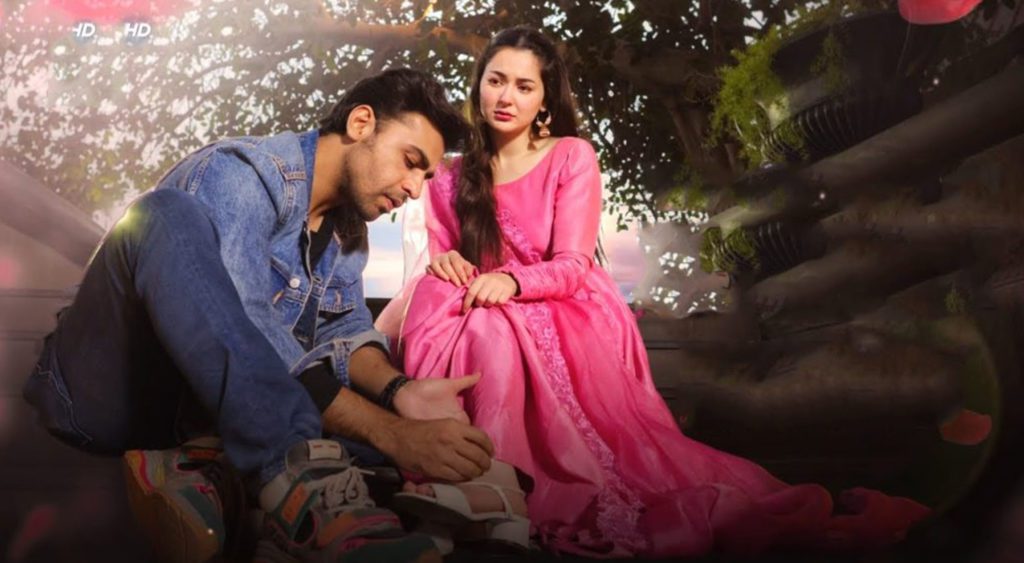 When actors Farhan Saeed and Hania Aamir geared up for the drama serial titled 'Mere Humsafar', little were they unaware of how impactful this drama will be on the audience not only in Pakistan but it's neighbouring as well.
Produced by Humayun Saeed and Shehzad Naseeb, the drama rose to popularity because of Hania and Farhan's chemistry as Hamza and Hala. The drama, which is directed by Qasim Ali, has been trending in countries such as India, Bangladesh, Nepal, and UAE.
Read more: Hania Aamir and Wahaj Ali to star in an upcoming project
This week, the 30th Episode of the drama aired which was loved and praised by fans across the globe. The episode completed one million views within an hour and after 24 hours, and the drama's episode garnered 10 million views.
Farhan Saeed also shared the screenshot on his Instagram as well.  Here are the screenshots about the drama's trending.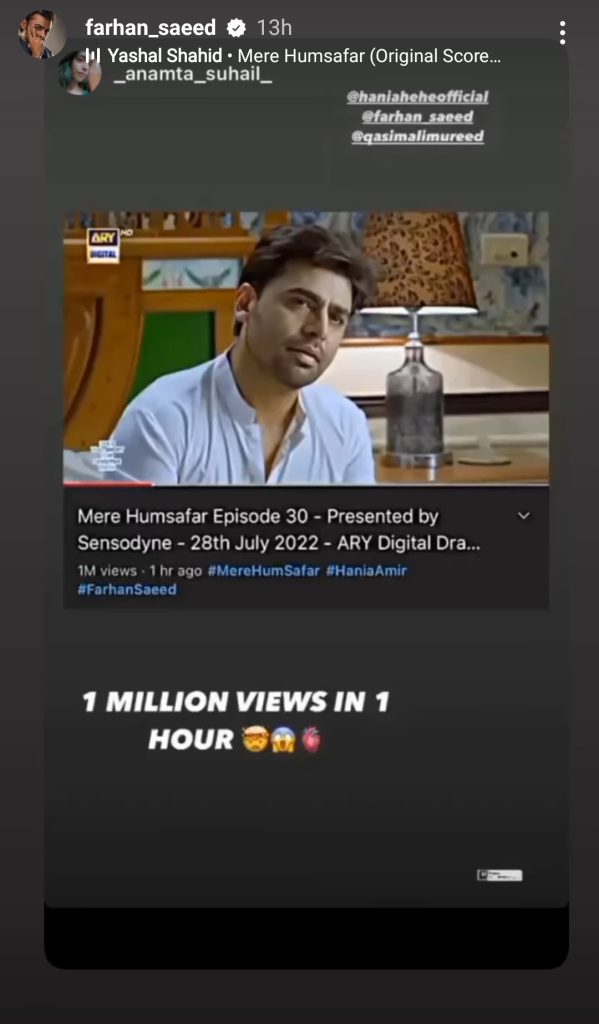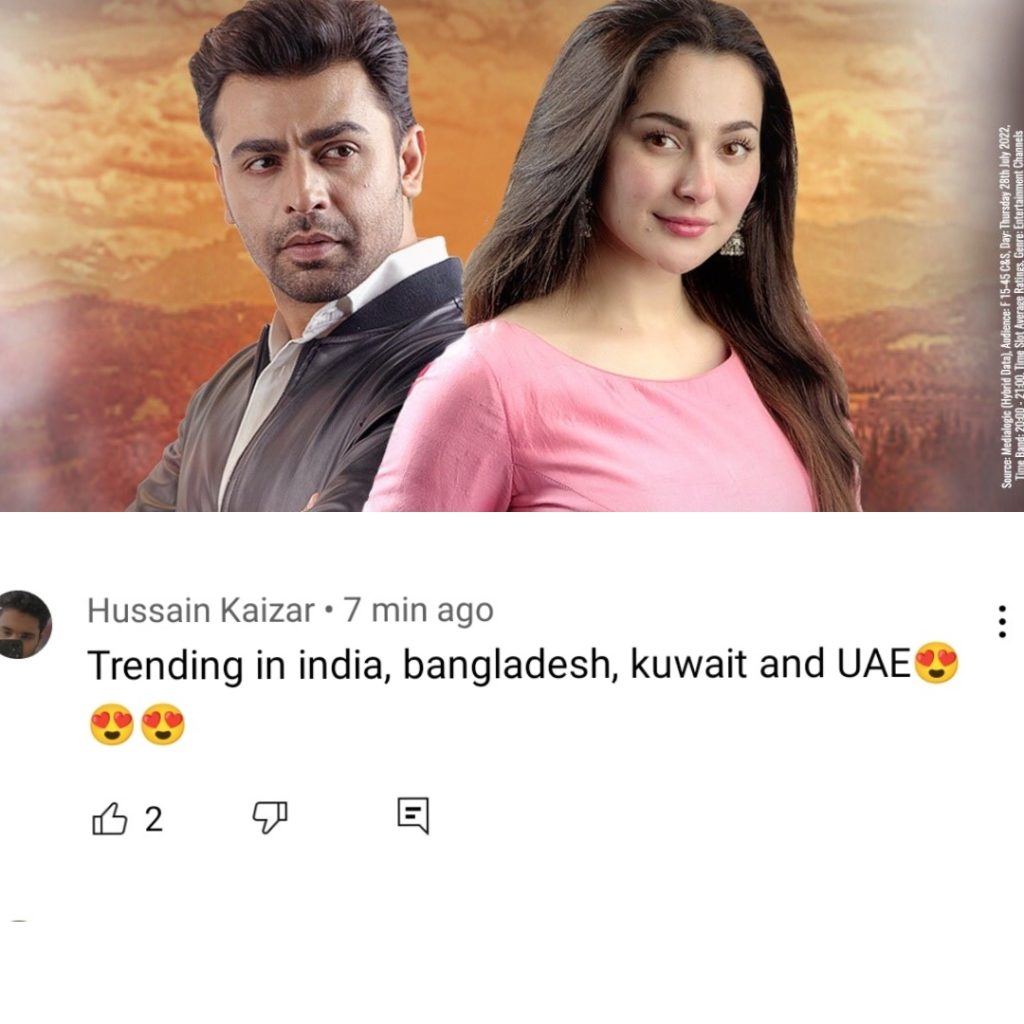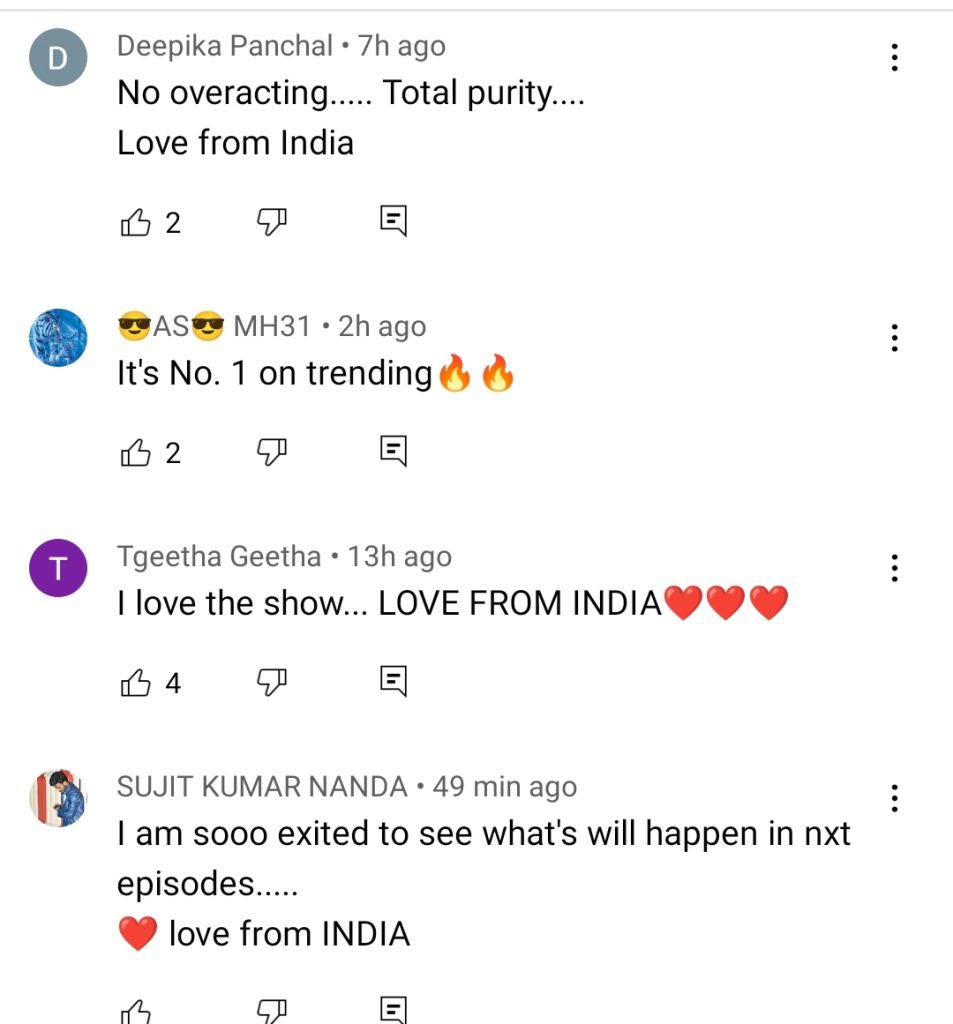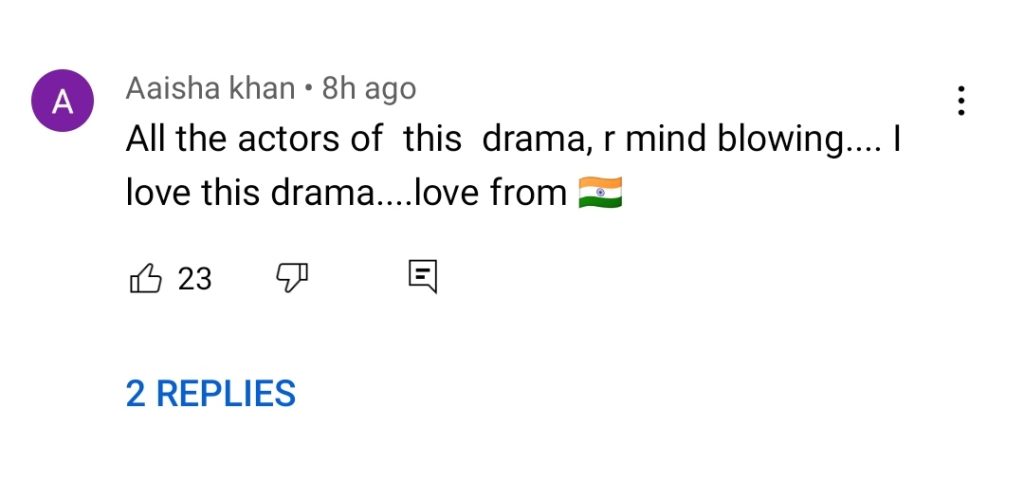 Besides Hania Aamir and Farhan Saeed, the cast features Samina Ahmed, Zoya Nasir, Aamir Qureshi, Tara Mehmood, Saba Hameed, Waseem Abbas, Aly Khan and Omar Shahzad in the leading roles.