Pakistani Army will go to any extent for IOK: ISPR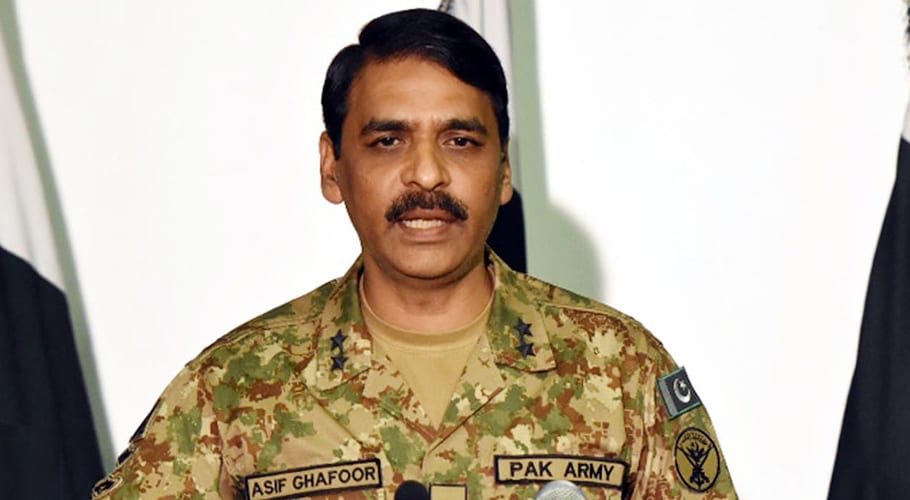 RAWALPINDI: The director-general of Inter-Services Public Relations (ISPR), Major Asif Ghafoor has said that that the Pakistani army would always stand by the people of Indian occupied Kashmir (IOK) and go to any length to protect their land.
Major Asif Ghafoor, while addressing a press conference at the General Headquarters today, said, "I want to give this message to Kashmiris that we stand by you and will continue to do so. It is sad that your independence struggle was presented as terrorism," he said.
He said, "I would like to talk about the present situation in Indian occupied Kashmir and its effect on Pakistan's national security."
He added, "Pakistan's geographical situation cannot be ignored by regional countries or world powers. Kashmir is our jugular vein and we will go to any lengths to protect it."
As Ghafoor moved on, he recalled that China, an emerging world power, also has disputes with India but its corporate relations with India are stable.
Maj Gen Ghafoor said, " Pakistan has good relations with Iran but due to the situation in the Middle East, Iran is facing some problems. But Iran has a huge role in regional peace."
He said, "In India, the Rashtriya Swayamsevak Sangh (RSS) and Nazi ideology are in power. They endanger minorities including Muslims and Dalits, the situation is such in India that there is no religious or social freedom there."
He further said, "In occupied Kashmir, the fascist government of Indian Prime Minister Narendra Modi has uprooted Nehru's step for the region".
In contrast, the armed forces have established peace in Pakistan and the country is also playing its role for regional peace.
He said that of recent tensions with India over occupied Kashmir, we have avoided escalation.
The press conference of Maj Gen Ghafoor came amidst heightened tensions between India and Pakistan following the Indian government's decision to unilaterally revoke Article 370 of its constitution, which granted special autonomy to occupied Kashmir.
A communications blackout and heavy restrictions on movement imposed by the Indian authorities from the eve of this development entered their 31st day today.
Read also:

Pakistan successfully tests ballistic missile Ghaznavi: ISPR